What is Carob Honey? Carob honey, also known as carob honey, is one of the monoflora honeys. It is known that the benefits of this honey, which has a distinctive sharp flavor, are very high. Haven't you tried this honey, which is extremely important for human health? Then after reading this content, you may want to buy Carob honey immediately.
What is carob honey If we answer the question, it is generally grown in the Mediterranean region in our country. When carob trees bloom, it is a product that emerges with the nectars collected by bees from these flowers. It is possible to say that it is an ideal honey for people who love different tastes. It is a food as a panacea with the benefits it provides.
Limited natural resources in the high plateaus of the Taurus Mountains. Carob Honey waiting for you! You can buy now.
https://www.torosdagibal.com/urun/suzme-keciboynuzu-bali-400-gr
What Are the Benefits of Carob Honey?
Carob honey benefits not counting. This honey, which is very rich in calcium and vitamin E, is good for conditions such as cough, flu and osteoporosis. Especially this honey is often preferred by people who suffer from shortness of breath. Carob honey is expectorant, opens the bronchi and helps to relieve shortness of breath. Since it contains high vitamins and minerals, it also has important effects on dental health. It is also beneficial to the heart, and its anti-palpitation feature has been proven. Since it is a source of potassium and calcium, it is extremely important for bone health.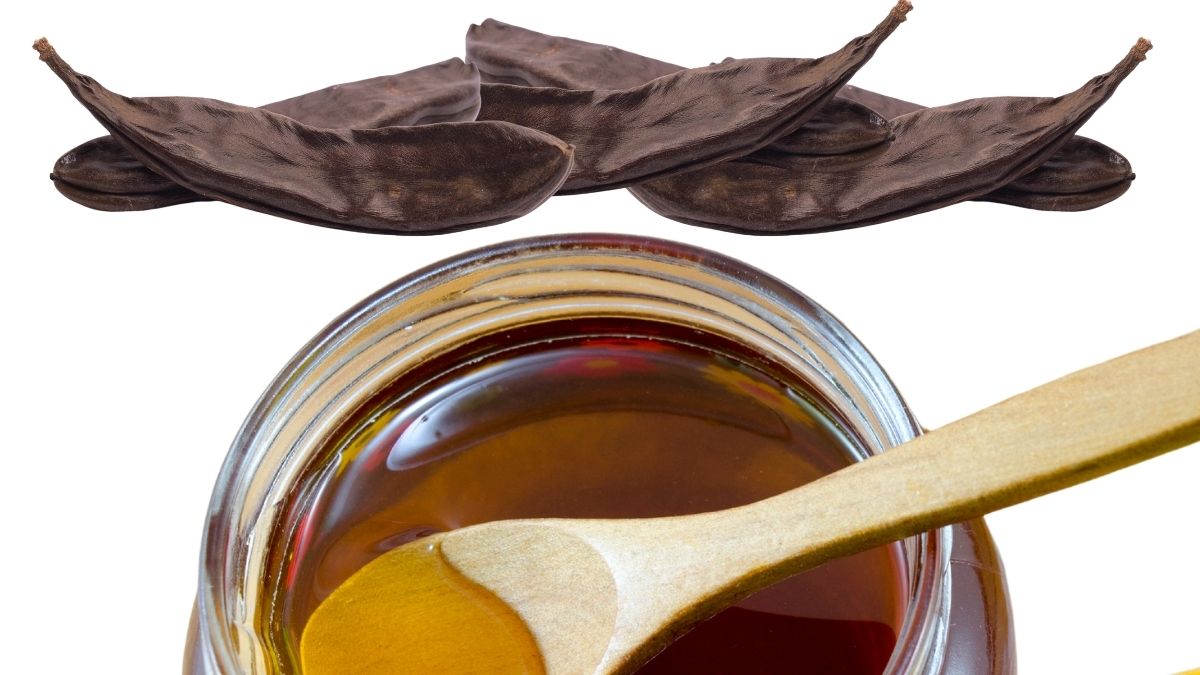 How to Consume Carob Honey?
It is possible to consume carob honey as you wish. You can either spread it on your bread for breakfast or use it in dessert recipes. This honey, which is generally used for breakfast, can be quite delicious on toasted bread. Apart from this, it is possible to use carob as a sweetener in the desserts you make. You can make your desserts less caloric by adding honey instead of sugar. At the same time, carob honey is a honey used in making chocolate. You may want to use this honey in your chocolates to get different flavors.
How Is Carob Honey Produced?
carob honeyIt is a product that emerges thanks to the flowers found in carob trees. Bees collect nectar from these flowers and combine it with their own liquids. As a result, they produce a wonderful honey. Both its smell and taste are very different from other honeys. The taste of carob honey may not suit everyone's taste. While some people like light flower honeys, others may like lame flavors. The taste of carob honey is quite sharp.
Where to Buy Natural and Genuine Honey?
It is very important to consume honey in its natural and quality form. If you consume fake honey, you will not see its benefits and it will harm you. Therefore, where you get the honey from is very important. If you are also in search of quality, natural and genuine honey, you are at the right place. The honey that we have been producing for years as Taurus Mountain honey is extremely natural. We bring these magnificent honeys to your table without using any additives.
Why Taurus Mountain Honey?
Taurus Mountain honey We have been doing our job for many years. We work with highly professional and competent people in beekeeping. Our efforts are also reflected in the quality and taste of our honey. You can try our honey with peace of mind. All the honeys we produce have a naturalness certificate. If you are also in search of natural and genuine honey, you can browse our products right now and try the honey that suits your taste.