Do you want your hips to look fuller and shapely? You are in the right place to reduce hip sagging, melt your hips and lift and shape your butt! Thanks to the hip shaping movements that we will share shortly, you will be able to achieve the hips of your dreams even without going to the gym. Here are the most effective hip exercises for upright, curved, protruding hips!
Squat
Yes, squat is one of the first exercises that comes to mind when it comes to hip shaping. It is also between dumbbell and hip movements. In addition, the squat movement helps to increase the hips while tightening the hips. Now let's take a closer look at how to do squats.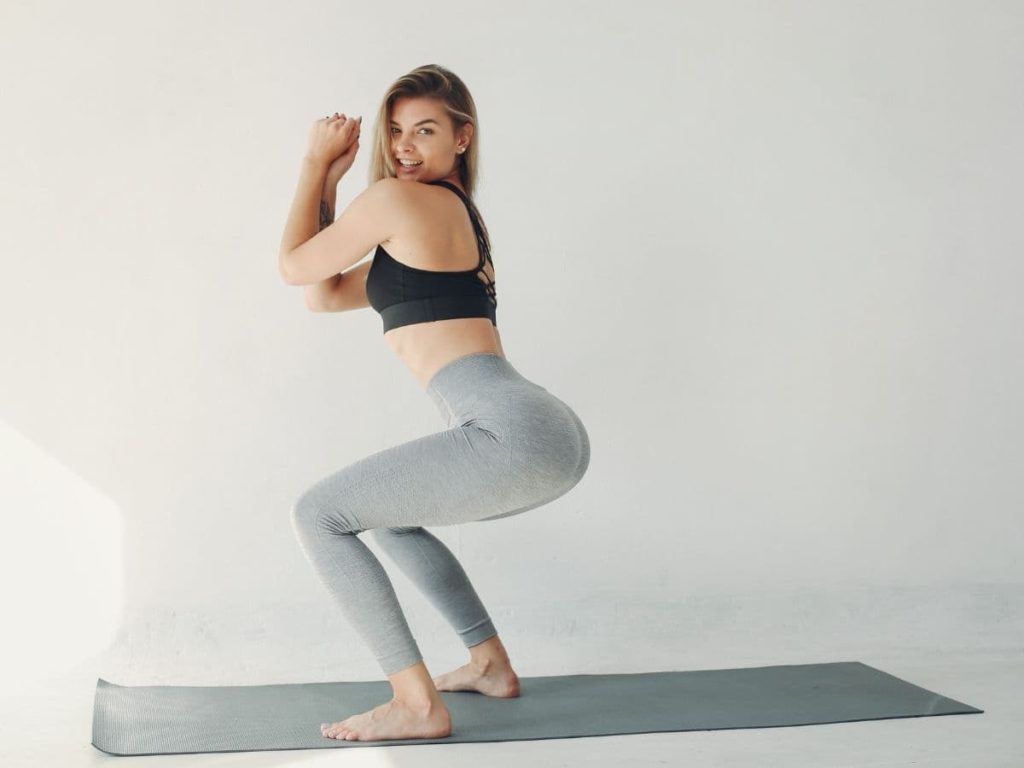 First of all, we should open our feet parallel to the shoulders. Our fingertips should also point straight ahead. When our body is in an upright position, we make a squatting motion by removing our hips. Initially, we can do 3 sets of 10 repetitions per day. By increasing this number over time, we can make the number of sets 3 and complete it with 10 repetitions. Here are the points we need to pay attention to while doing squats:
Our hips and stomach should always be tight as we slowly squat down to the ground.
Our back should stay straight throughout the movement.
Our heels should also be on the ground.
We can do this movement without weight, if we want, we can do it with weight.
If we are doing it at home and there are no dumbbells, we can also do it with items with 2 kg weights.
Glute Kick Back
If you want to have rounder hips and body lines while tightening your hips, this move is for you. As we mentioned, having a shaped hip cannot be achieved in a short time with a single movement. But the change you observe in your hips with the glute kick back movement will please you. You should definitely add this movement, which strengthens your hips and legs, to your work routine.
So how is the Glute Kick Back done? We will explain this exercise to you with visual support and step-by-step explanations, you can start doing it immediately to see the effect.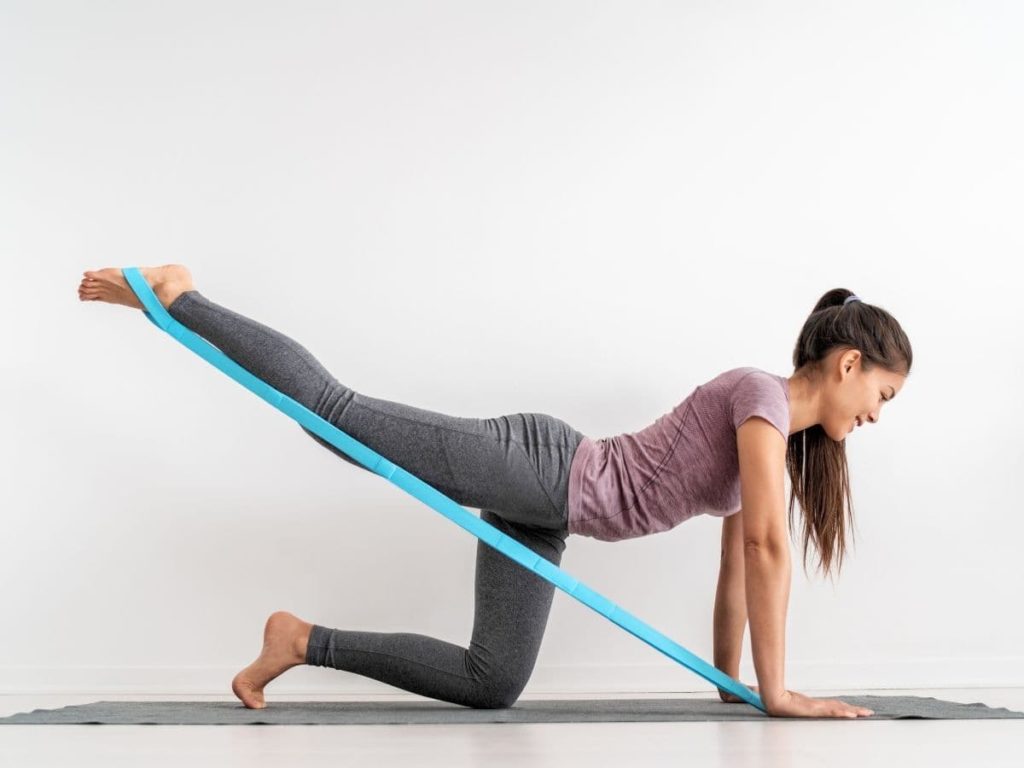 First of all, this exercise, which can be done with the cablecross device in gyms, is among the exercises done at home without tools. For those who exercise at home, pass a hand grip to your feet.
Bring your legs together, keeping an arm's length between the machine or the object we're placing the handle on.
With support from the machine or object, bring your body as parallel to the ground as possible and push your hips out.
Then inhale and exhale push your leg back. While doing this movement, you need to be careful that your leg does not open to the side. Take care to push backwards in parallel.
After raising your leg, lower it at a slower rate compared to the ascending speed.
Related Article: Sports Halls for Women
Side Lying One Leg Left
Side Lying is one of the number one exercises, especially for those who want to do sports at home. You don't need to spend a lot of energy while doing this move. At the same time, we do not need any tools. If you have a mat, let's see step by step how to do Side Lying. With 2 sets of 10 repetitions, you can do this exercise at home without getting too tired, which also activates your body with your hips.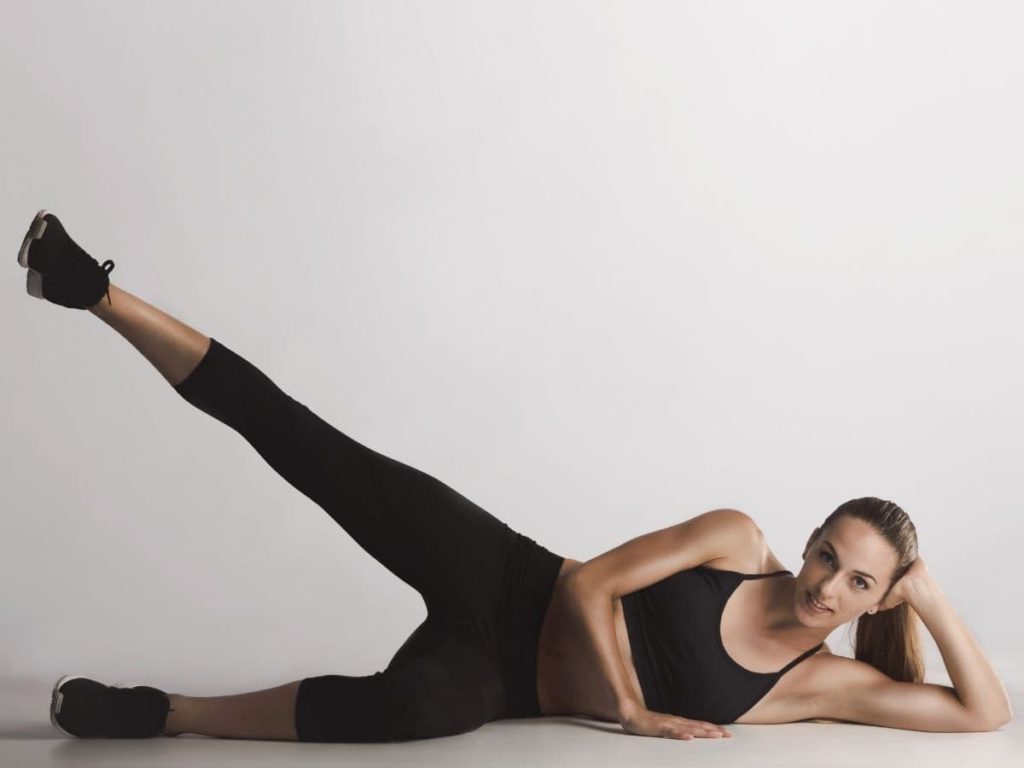 Lie on your side with your legs extended on your mat.
Exhale and lift your leg up, squeezing your hips and stomach.
Inhale and lower your leg back into place.
When raising your leg, make sure it doesn't cross your hips.
Front Lunge
Again, this exercise, which you can easily do at home and not only works the hips, but also works your leg and abdominal muscles. So with just one exercise, you'll be able to achieve strong legs as well as a beautiful, toned butt. For this;
Open your feet shoulder-width apart
Inhale and take a step forward with your knee bent.
Exhale and return to where you were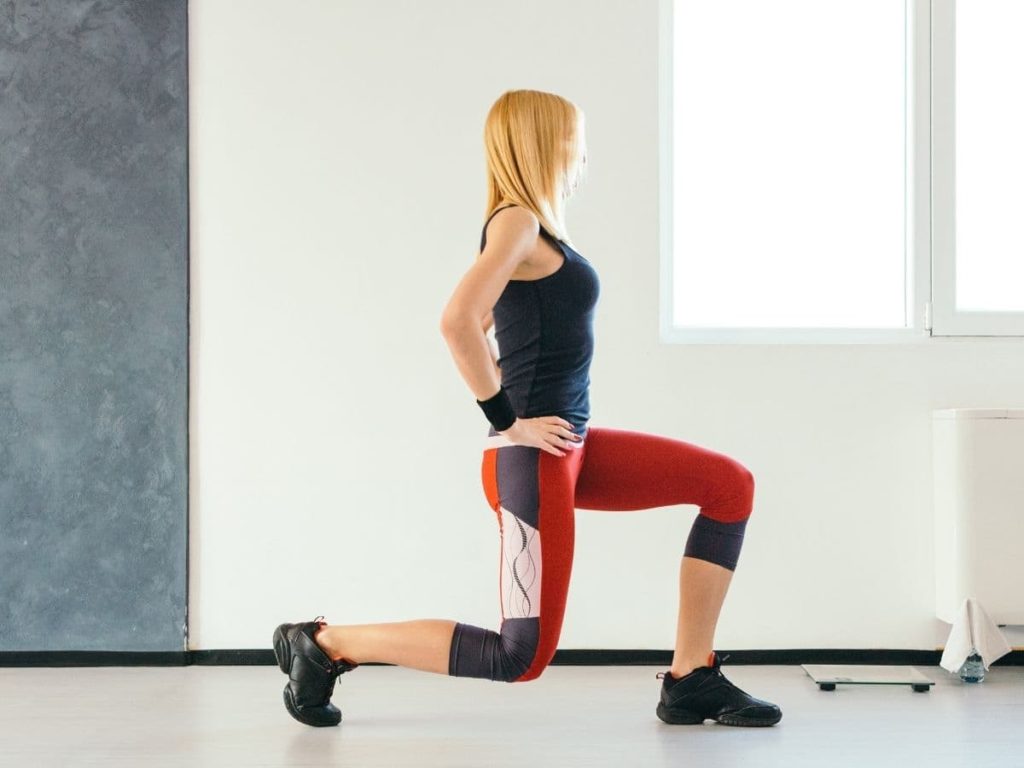 There are two important factors in this simple exercise. The first is that you always stay upright from the beginning to the end of the movement. The other is to keep the balance. Although it is difficult to balance at first, you will get used to it over time. If you are still struggling, you can also work with weights. You can complete this move with 2 sets of 12 repetitions.
Related Article: Leg Slimming Movements
Hip Bridge
The reason we wrote this exercise last is because it is undoubtedly the most effective. The reason why it is effective is that it is combined with squats. We can work both hip and leg muscles at the same time. But it is obvious that it primarily works the hips. Here's how to do the hip bridge thrust step-by-step:
You will do this exercise at home, all you need is a mat. This exercise, which is done at home without weights at the beginning, can be done with weights in the next process. After providing the necessary environment, let's see how to do it step by step.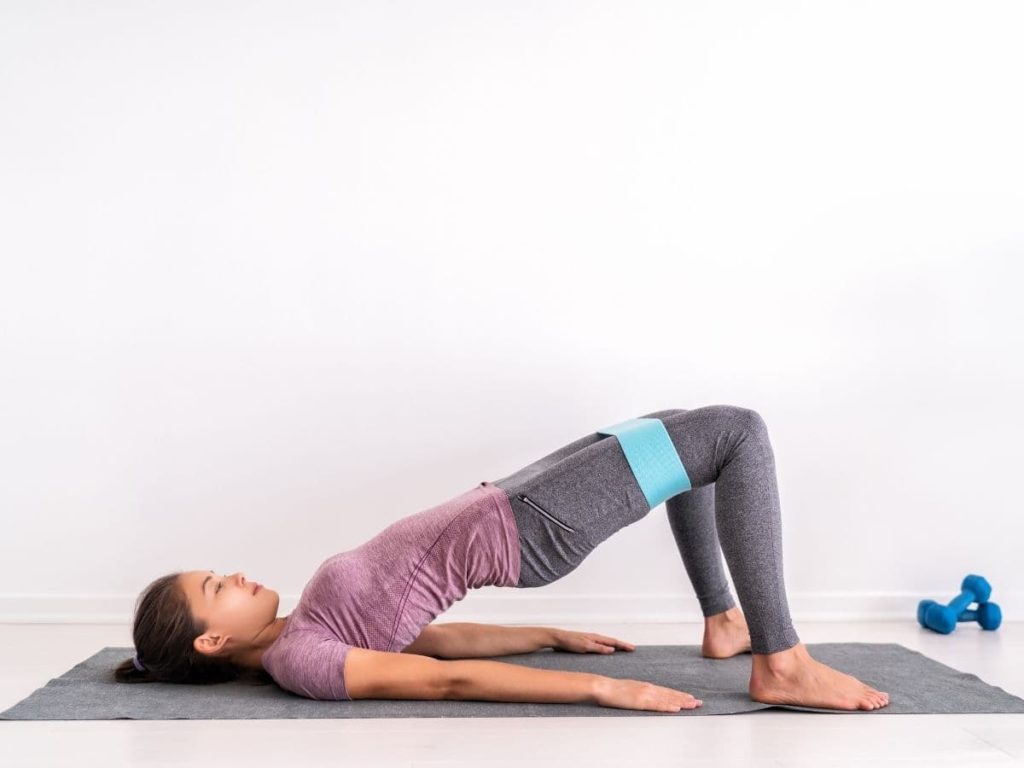 Sit on the floor with your knees at a 90-degree angle.
Inhale and raise your feet parallel to your waist
Avoid using your thigh muscles during this process, as you will do it with your lower back.
Finally, exhale and lower your feet back.
You will see the hip shaping movements that you will complete in this way over time, which will allow you to shape your hips into the desired shape.
By doing the most effective hip exercises mentioned above on a regular basis, it will be easier for you to reach the hip shape you want. Do you know how long it takes to shape buttocks? All these exercises to shape the buttocks affect everyone in a different time. First of all, we need to know the person's sports history, body fat rate and health status. Considering these situations, you can reach the hips you want in a certain period of time with the studies you will do.
Last update 22 December 2021