The rate of basic reactions in carbohydrate, fat and proteins metabolism is regulated according to the needs of the organism. The body's basic nutritional impulses, such as appetite and desire to eat, also have a hormonal and neural communication system. In this article, we explain in detail what are the names of all the hormones in the body that affect our lives, what are the hormone functions, which hormone has which biological function.
Text Content
Hormones and Their Roles
Pituitary Gland Hormones
Adrenocorticotropic Hormone (ACTH)
ACTH has two functions. One stimulates the secretion of steroid hormones. The other stimulates the development of the adrenal cortex. In addition, Adrenocorticotropic hormone is in protein structure. Since choline is in the ACTH structure, consumption of foods rich in choline increases activity. (Eggs, organ meats, quinoa, milk)
Growth hormone
It is in protein structure. It plays a role in lengthening bone development and intelligence development. Consumption of foods high in manganese (legumes, oilseeds), foods high in zinc (shrimp, fish, oysters) and consumption of foods rich in L-Arginine amino acids (meat, milk, wheat, soy) increase growth hormone activity. especially bodybuilding and fitness Keeping the growth hormone active to accelerate muscle development they want.
Thyroid Stimulating Hormone
It is in protein structure. It stimulates the thyroid gland to secrete hormones. They regulate basal metabolic rate. Due to this role, it is a hormone that also affects reproductive activities, growth and development. Thiamine (liver, walnuts, hazelnuts, legumes), iodine (seafood, water, chocolate, soy)
Prolactin Hormone
It stimulates milk secretion. In addition, consuming omega-3 food sources increases the activity of the hormone prolactin. (Walnuts, chia seeds, spinach, cabbage)
serotonin
It is a hormone synthesized from the amino acid tryptophan and provides happiness, vitality and vitality in humans. It also manages the movements of the muscular system in the stomach and intestines. Consuming foods rich in tryptophan (oats, walnuts, eggs), folic acid (oranges, spinach), omega-3s and carbohydrates increases the level of serotonin. Serotonin also interacts with other hormones. For example, an increase in estrogen in women also provides an increase in serotonin. Therefore, not consuming any carbohydrates brings unhappiness. Because carbohydrates have an effect that accelerates blood flow. As a result of the studies, it has been seen that the rate of depression in people with reduced carbohydrate consumption increases.
Adrenal Gland Hormones
Epinephrine Hormone
It is a tyrosine-based hormone. Hormone secretion increases in situations of fear, anger and enthusiasm. It also stimulates the enzymes necessary for the conversion of glycogen to glucose. In addition, we need to pay attention to the consumption of food containing tyrosine in order to increase the hormone activity. (Almond, avocado, banana, egg)
Aldosterone Hormone
It is the hormone that regulates mineral metabolism. Sodium excretion increases as a result of hormone deficiency. Therefore, consumption of foods containing sodium is important for this hormone. (brined olives, cheese, dill, bread)
Cortisol Hormone
It acts in the opposite direction to insulin in carbohydrate, protein and fat metabolism. In cases of injury, fear, and stress, cortisone hormone secretion increases. Its function is to stimulate gastric secretion. It accelerates the production of glucose from protein.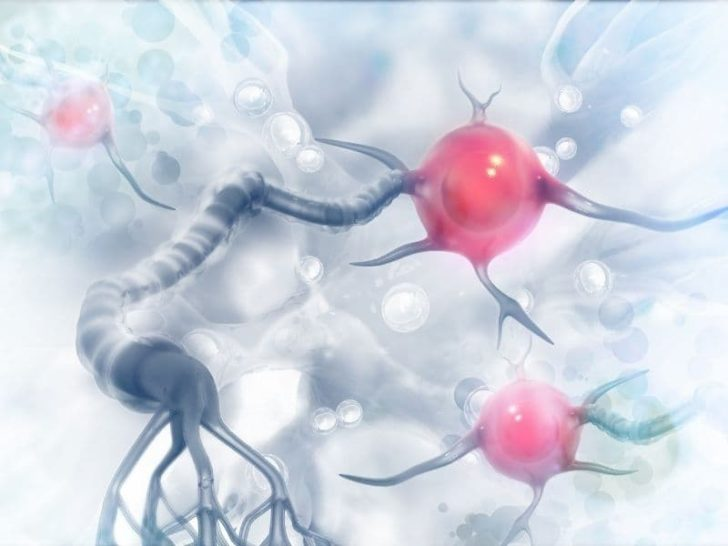 Pancreatic Hormones
Insulin Hormone
It is a protein-like hormone. It ensures that glucose in the blood enters the cell and is oxidized in the cell and converted to glycogen in the liver and stored.
Glucagon Hormone
It is a hormone secreted in the state of hunger. It is secreted by the alpha cells of the islets of Langerhans of the pancreas. It is effective in liver and adipose tissue. There is no glucagon receptor in the muscle. It also speeds up reactions that supply glucose to the blood.
Gastrointestinal and Adipose Tissue Hormones
Secretin: It is in protein structure. It stimulates the secretion of digestive enzymes from the pancreas.
Cholecystokinin: It regulates the movements of the gallbladder.
Gastrin: It is a protein-like hormone that stimulates gastric secretion.
Ghrelin: One of its functions is to prevent the emptying of energy stores and has an appetite stimulating effect by increasing its level in blood serum levels before each meal. Another function is to stimulate the hormone that provides the secretion of growth hormone (somatotrope), which ensures both the development of cells and cell development by mitosis. In addition, ghrelin suppresses the release of somatostatin, which inhibits growth hormone. Therefore, carbohydrate intake reduces the release of ghrelin.
Peptide YY-36: It stimulates the nerves that create the feeling of satiety to the hypothalamus. It suppresses the nerves that occur against the desire to eat.
Leptin: Its main function is the energy balance and the formation of the saturation signal. Circulating leptin level rises in parallel with the increase in fat mass, and when sufficient energy is stored in the adipose tissue in the hypothalamus, it causes suppression of appetite and increased energy expenditure. Carbohydrate intake increases leptin levels.
Adiponectin: Increases insulin sensitivity.
Prostaglandins: (A1, S1, E1,E2,F12,F22) They provide contraction of soft muscles. They are polyunsaturated fatty acid derivatives and these hormones are synthesized in the tissues where they act.