Used to treat moderate acne Etrexin gel; It is also used for blackheads (dark spots formed by the combination of layers of oil and dirt under the skin), pustules (filled blisters) and papillae (small, distinct spots on the skin). It belongs to a group of drugs called topical acne medications. It is sold in pharmacies in white boxes and tubes of 30 grams, with or without a prescription.
What Does Etrexin Gel Do?
Etrexin gel 30 gr is an effective gel cream that provides relief from acne and acne problems. It reduces skin inflammation. Relieves pain, burning and irritation. It helps to remove blisters and blackheads on the skin.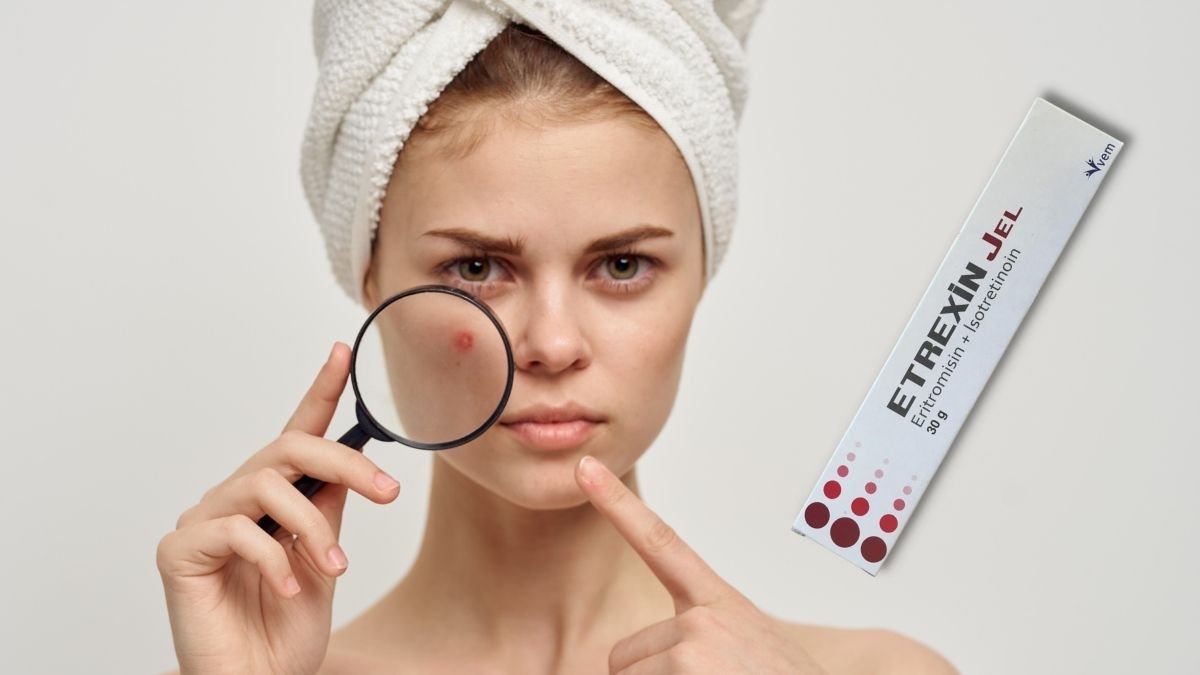 Etrexin gel cream contains two active ingredients: isotretinoin, a form of vitamin A, and erythromycin, an antibiotic. When applied to the skin, isotretinoin is thought to relax cells on the skin's surface, which helps unclog pores. This is natural allows oil-producing glands and pores to function normally. Isotretinoin also has a natural exfoliating effect on the outer layer of the skin and improves the quality of skin cells.
Erythromycin works by attacking acne-related bacteria. It is produced by the sebaceous glands in the skin. bacteria feeding on sebum type. This produces waste products and fatty acids that irritate the sebaceous glands, causing them to become inflamed and ruptured. Erythromycin, by controlling the number of bacteria controls inflammation in the sebaceous glands and promotes skin healing. It may take 6-8 weeks for certain positive effects on the skin to appear after the treatment.
How to Use Etrexin Gel?
Wash and dry your skin before applying the gel. You should apply this product as a thin layer to the affected skin area once or twice a day as directed by your doctor and be careful not to accumulate it on the sides of your nose. Wash your hands after applying Etrexin. After applying this cream on your face, never wash your face or wet it with water.
So how much percent should Etrexin stand? After applying to acne, the cream stays on the face and is naturally absorbed by the skin. Therefore, do not wash your face after applying the gel to clean your skin.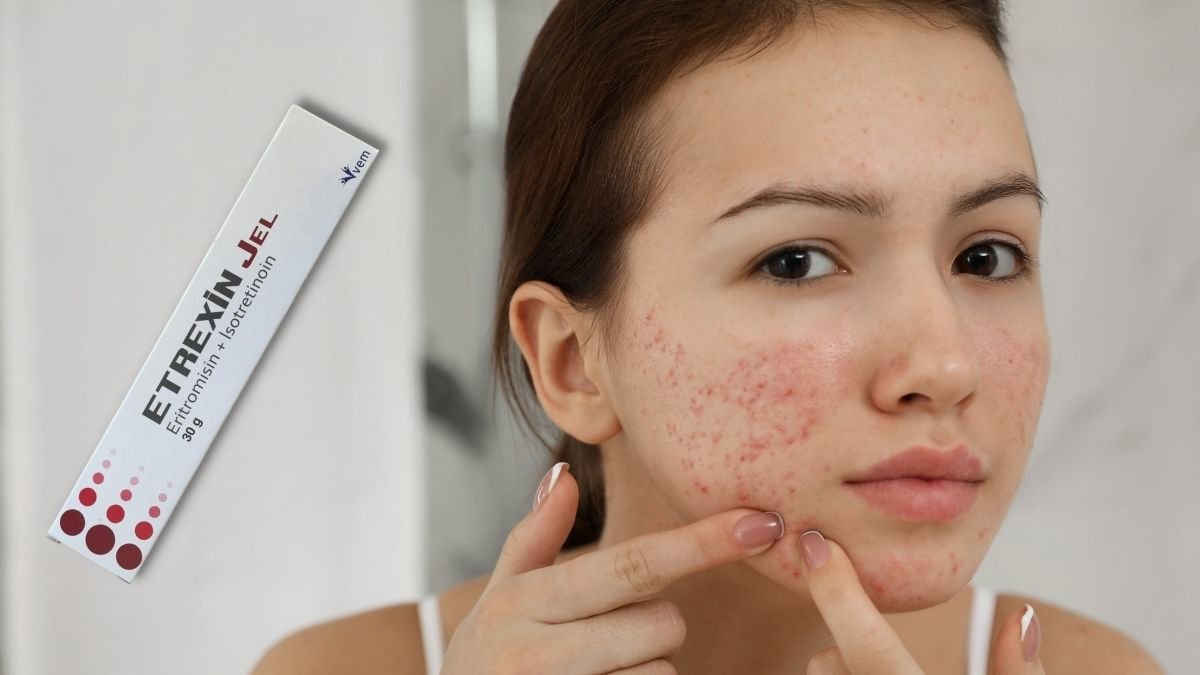 Do not apply the gel to excessively inflamed or eczema skin areas. If you have tanned skin, do not apply this gel until your skin has fully healed. Serious skin irritation may cause the problem. Therefore, do not use it more often than your doctor recommends. Using this gel more often will not speed up healing. On the contrary, the skin may become red, inflamed and begin to peel.
You may be interested in: Is Acnedur Cream Good for Acne and Skin Problems?
What are Etrexin Gel Side Effects?
It is very effective in the treatment of blackheads and acne. The side effects of the gel may manifest itself differently in everyone who uses the drug. Skin irritation such as stinging, burning, redness, irritation, dryness, itching or scaling at the application site Etrexin gel side effects between. Side effects such as increased skin sensitivity to sunlight, changes in skin pigmentation, abdominal pain or diarrhea may also be rare. The gel cream has an exfoliating and drying effect on the skin and may cause peeling of the skin. Therefore, the skin becomes sensitive during use. Therefore, you should be careful not to expose yourself to the sun when you use the gel.
When Does Etrexin Gel Show Its Effect?
One of the problems that almost everyone who uses Etrexin gel encounters in the first week is that it causes acne. Since the inflamed acne layer under oily skin reaches the skin surface, it is normal for acne to increase in the first period. Those who use etrexin gel regularly for 6-8 weeks stated that the acne completely disappeared.
Source: https://titck.gov.tr/storage/kubKtAttachments/c05488ca45278.pdf