At the practical diet recipes stop, we are talking about the most delicious diet vegetable dishes for you today. Now grab a pen and paper and go to the kitchen. Then, choose one of 3 different easy diet vegetable dishes to accompany you in your diet and start preparing it right away!
Vegetable Diet Recipes
1. Diet Vegetable Meal: Spinach with Eggs and Mushrooms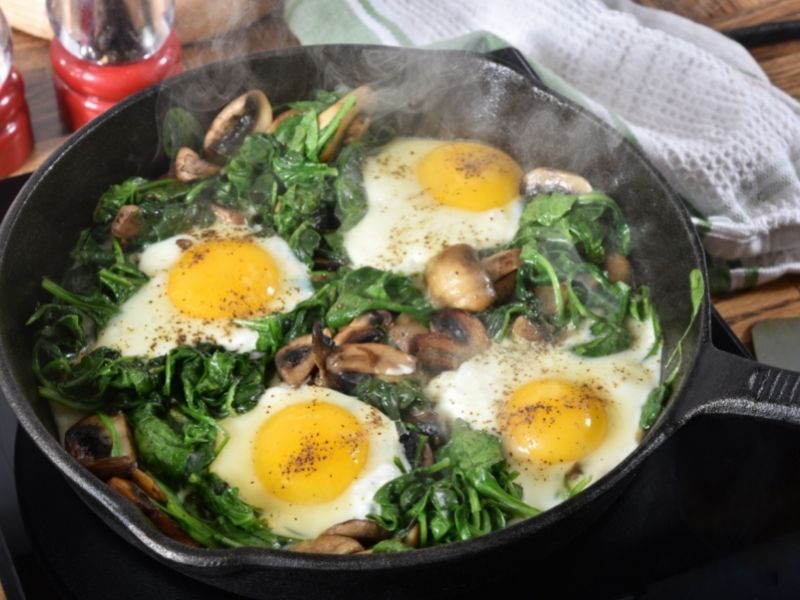 Materials:
2 tablespoon of extra virgin olive oil
1 small onion, chopped
100 g thinly sliced ​​cultivated mushrooms
Freshly ground black pepper
Small slices of whole grain breads
300 g spinach
3 large egg
1/2 cup of low-fat milk
1/2 cup grated cheddar cheese
Preparation of:
Heat the olive oil in a large skillet over medium-high heat.
Add the onion and cook, stirring occasionally, until golden, about 8 minutes.
Add the mushrooms and cook undisturbed until they begin to brown, about 2 minutes.
Add 1/2 teaspoon of salt and black pepper to taste; Continue cooking, stirring occasionally, until tender, about 4 more minutes.
Stir in the spinach and cook until wilted, about 2 minutes.
Remove from fire and let cool.
Brush a 9-by-13-inch baking dish with olive oil.
Place the bread in a single layer on the pan, slightly overlapping the edges, then spoon the mushroom-spinach mixture on top
When you're ready to cook, preheat the oven to 350 degrees.
Crack an egg on each piece of bread; season with salt and pepper. Pour milk evenly on top and sprinkle with cheese. Bake until egg whites are cooked. Enjoy your meal!
2. Diet Vegetable Meal: Broccoli Pasta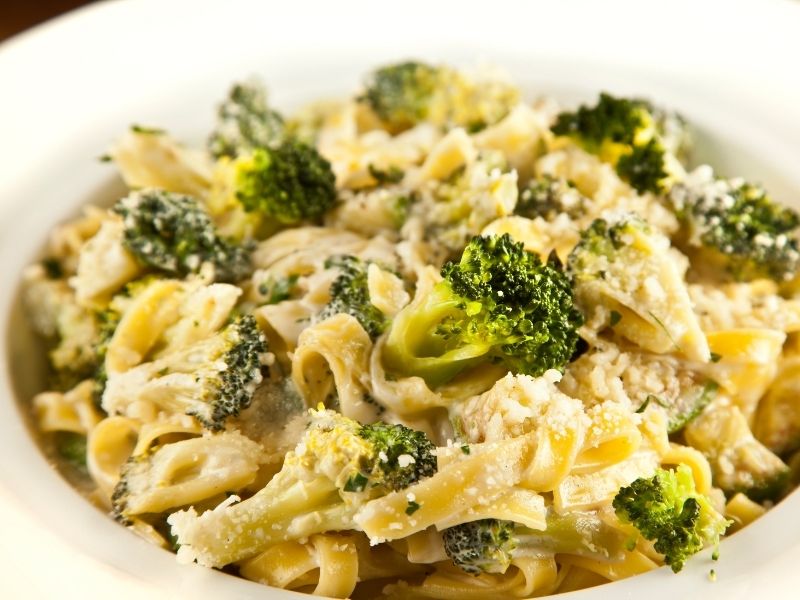 Materials:
4 medium-sized broccoli
300 g whole grain butterfly pasta
2 tablespoon unsalted butter
2 tablespoons of good olive oil
1 teaspoon minced garlic
1 lemon, grated
1/2 teaspoon of freshly ground black pepper
1 tablespoon of freshly squeezed lemon juice
1/4 cup toasted pine nuts
Optional freshly grated Parmesan cheese
Preparation of:
Cook the broccoli in boiling salted water for 3 minutes in a large pot.
Remove the broccoli from the water with a sieve.
Put it in a large bowl and keep it aside.
Cook the butterfly pasta in the same water for about 12 minutes. Drain well and add to broccoli.
Meanwhile, heat the butter and oil in a small sauté pan and cook the garlic and lemon zest over medium-low heat for 1 minute.
Remove from the stove and add 2 teaspoons of salt, pepper and lemon juice and pour over the broccoli and pasta. Season to taste, sprinkle with parmesan if you like. Enjoy your meal!
3. Diet Vegetable Meal: Roasted Baked Potatoes with Garlic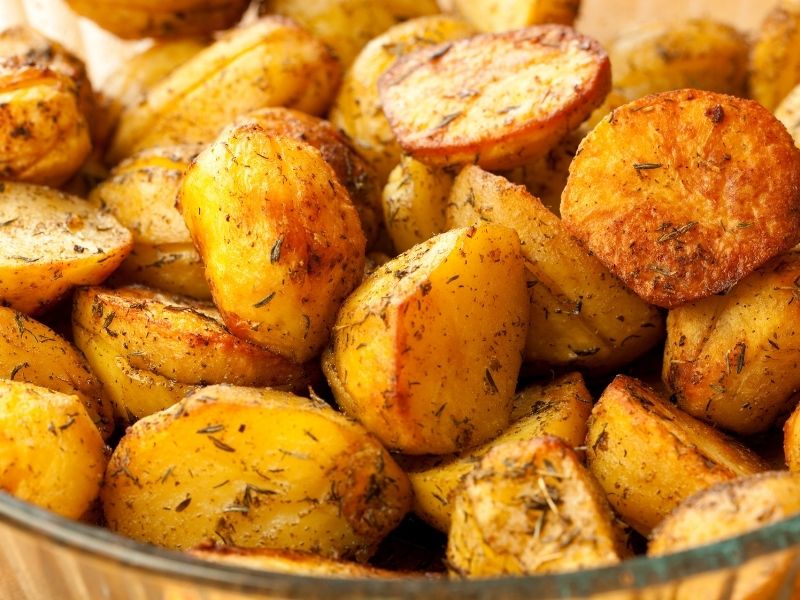 Materials:
3 small sweet potatoes
1/4 glass of olive oil
1 1/2 teaspoons rock salt
1 teaspoon freshly ground black pepper
2 tablespoons of minced garlic (6 cloves)
2 tablespoons chopped fresh parsley
Preparation of:
Preheat the oven to 400 degrees.
Cut the potatoes in half or quarters and place them in a bowl with the olive oil, salt, pepper and garlic and mix until the potatoes are well coated.
Transfer the potatoes to a tray and spread in 1 layer. Bake in the oven for 45 minutes to 1 hour until golden brown and crispy. Turn it twice with a spatula during cooking to ensure even browning.
Remove the potatoes from the oven, sprinkle with parsley, season to taste and serve hot.
In this article, we have shared with you what diet vegetable dishes we think you will like. Don't think about what foods like pasta or potatoes look for in the diet. What matters is the amount of calories you consume during the day. Therefore, instead of dieting without any carbohydrates, you can lose weight in a healthy way by restricting your calorie intake and doing sports. You can apply your diet in a healthy way with both easy and delicious diet vegetable dishes.
Last updated April 15, 2022