Have you just started bodybuilding and don't know exactly what to do? There it is fitness program for beginners in bodybuilding! We can actually call this program a starter plan for rapid muscle growth! The first month is extremely important if you want to have a tight body and highlight your muscles. Thanks to the 4-week program we have prepared for fitness beginners, you will adapt to different exercises, high volume and intensity. Thus, you will be able to switch to your 2nd month program very easily. After four weeks, you will gain a significant amount of muscle mass and you will look much better in front of the mirror. So let's get started!
Fitness Training Program for Beginners
When was the last time you went to the gym regularly? Has it been gone for six months or more than a year? Or have you never even taken a weight in your hand? Do not worry! You will make a faster and more effective start than you think, thanks to the fitness training program that we will share shortly, and the advice for newcomers to fitness. If you are ready to take the first step to have a muscular and lean body in a short time, let's get started!
4-Week Fitness Program (Beginner)
| | | | |
| --- | --- | --- | --- |
| Must | Fitness Moves | Again | Set |
| 1 | Chest Press | 10 | 3 |
| 2 | Lat Pull Down | 10 | 3 |
| 3 | Shoulder Press | 10 | 3 |
| 4 | Cable Push Down (Rear Arm) | 10 | 3 |
| 5 | Cable Curl (Forearm) | 10 | 3 |
| 6 | Leg Extension (Front Leg) | 10 | 3 |
| 7 | Leg Curl | 10 | 3 |
| 8 | Crunch (Belly) | 10 | 3 |
Fitness Beginner Program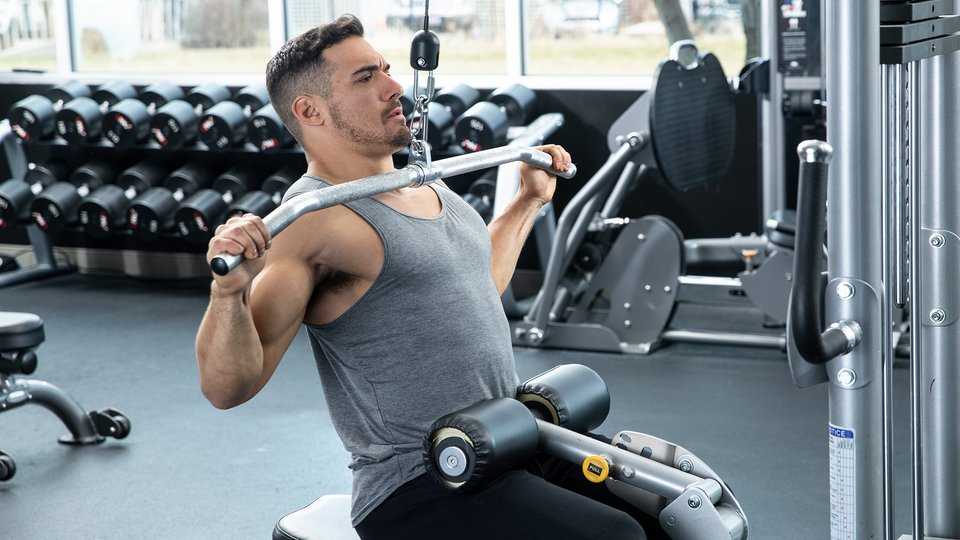 | | | | |
| --- | --- | --- | --- |
| Must | Fitness Moves | Again | Set |
| 1 | Upper Chest Press | 10 | 3 |
| 2 | Dumbell Row (Back) | 10 | 3 |
| 3 | Front Raise (Shoulder) | 10 | 3 |
| 4 | Kick Back | 10 | 3 |
| 5 | Hammer Curl (Forearm) | 10 | 3 |
| 6 | Leg Press (Front Leg) | 10 | 3 |
| 7 | Calf (Rear Leg) | 10 | 3 |
| 8 | Leg Raise (Belly) | 10 | 3 |
Fitness Beginner Program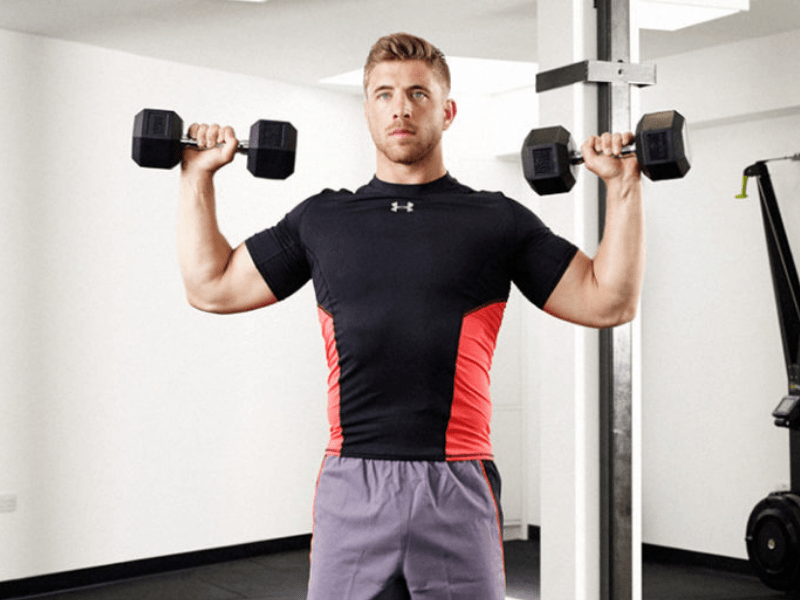 | | | | |
| --- | --- | --- | --- |
| Must | Fitness Moves | Again | Set |
| 1 | Dumbell Fly (Chest) | 10 | 3 |
| 2 | Pull Up (Back) | 10 | 3 |
| 3 | Lateral Raise (Shoulder) | 10 | 3 |
| 4 | Triceps Push Down | 10 | 3 |
| 5 | Barbell Curl (Forearm) | 10 | 3 |
| 6 | Leg Extension (Front Leg) | 10 | 3 |
| 7 | Leg Curl | 10 | 3 |
| 8 | Bench Crunch | 10 | 3 |
Fitness Beginner Program
Last updated May 19, 2021