Synesthesia is a fascinating neurological phenomenon in which people experience a mixture of two or more senses in response to a single stimulus. For example, some people with synesthesia can smell colors, taste words, or see music. This is a rare and interesting case that scientists are starting to solve.
How Did Synesthesia Come About?
Initially, many psychologists and scientists viewed synesthesia as merely a figment of imagination or a byproduct of drug use. However research As it continued, synesthesia turned out to be a legitimate neurological condition that affects a small percentage of the population.
Studies, showed that synesthesia occurs in about 4 percent of the population and can present in several different ways. One of the most common forms of synesthesia is when a person perceives letters or numbers in a particular color. graphic-color synesthesiad.
In addition, sound-color synesthesiais when a person associates different sounds with different colors. For example, a person with this type of synesthesia may perceive the sound of a bell as yellow or the sound of a barking dog as red.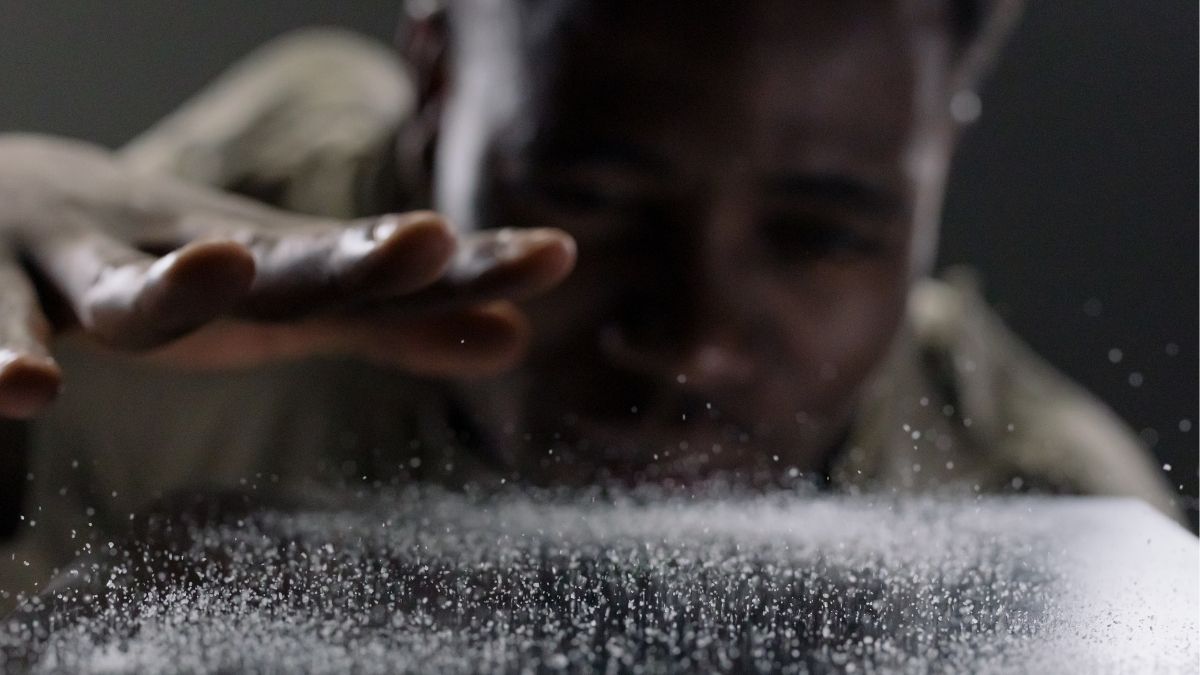 What Are the Symptoms of Synesthesia?
There are many symptoms of synesthesia that can manifest, including taste-touch synesthesia, where a person can feel a particular taste in their mouth by touching or feeling their skin. Others experience spatial sequence synesthesia, where they see time or numbers in a particular spatial arrangement.
Examples of Synesthesia
Colorful letters or colored numbers: Some synesthetic individuals can see the colors of letters or numbers. For example, they might say that the letter "A" is red and the letter "B" is blue.
musical colors: Some synesthetic individuals may associate music with colors. When listening to a piece of music, they may feel that certain notes or chords represent certain colors.
Sweet sounds: Some synesthetic individuals may associate different sounds with tastes such as sweet or bitter. For example, the sound of a musical instrument may remind them of the taste of chocolate.
Tactile perceptions: Some people with synesthesia can turn their sense of touch or movement into visual experiences. For example, a sense of touch may be perceived as colorful patterns or shapes to them.
Smell-sight connection: Synesthetic individuals can transform certain odors into visual experiences. When they pick up a scent, they can see it as a color or shape.
Scientists are still not sure why synesthesia occurs, but many believe it is caused by a genetic mutation in a person's brain. The mutation causes the senses to be overstimulated, which leads to confusion of the senses in response to a single stimulus.
Perception of synesthesia higher people feel that this improves their daily lives as they see the world in a more colorful and vibrant way. However, some people do this as it can be difficult to distinguish stimuli in the environment. mental health may find it overwhelming.
Synesthesia Research Continues
Synesthesia is a field of study that is still in its infancy. But thanks to the latest advances in technology and scientific research, we are beginning to understand more about this fascinating neurological condition. In conclusion, synesthesia is a unique psychological phenomenon that deserves further investigation. As scientists discover more about how synesthesia works, it may help us better understand how the human brain processes and perceives the world around us.