Silverdin cream is a wound and burn cream whose active ingredient is silver sulfadiazine and lidocaine. It is sold without a prescription in tubes of 50 grams. Today, when it comes to burn cream, the first thing that comes to mind is silverdin burn cream is coming. When we say what is the use of silverdin cream for burns, it first prevents inflammation due to burns when used. It quickly contributes to the healing of the burned area.
Silverdin contains 10 mg of silver sulfadiazine and 50 mg of lidocaine as an active ingredient. Silver sulfadiazine works by killing bacteria that cause infections in wounds or burns. Lidocaine is in the category of local anesthetics (a topical drug) and antipruritics (preventing itching).
Can Silverdin cream be applied to the face? Will it heal the burn marks?
Is it applied to an open wound? Is it used for diaper rash?

At the end of our article, we share with you the frequently asked questions.
How to Use Silverdin Burn Cream?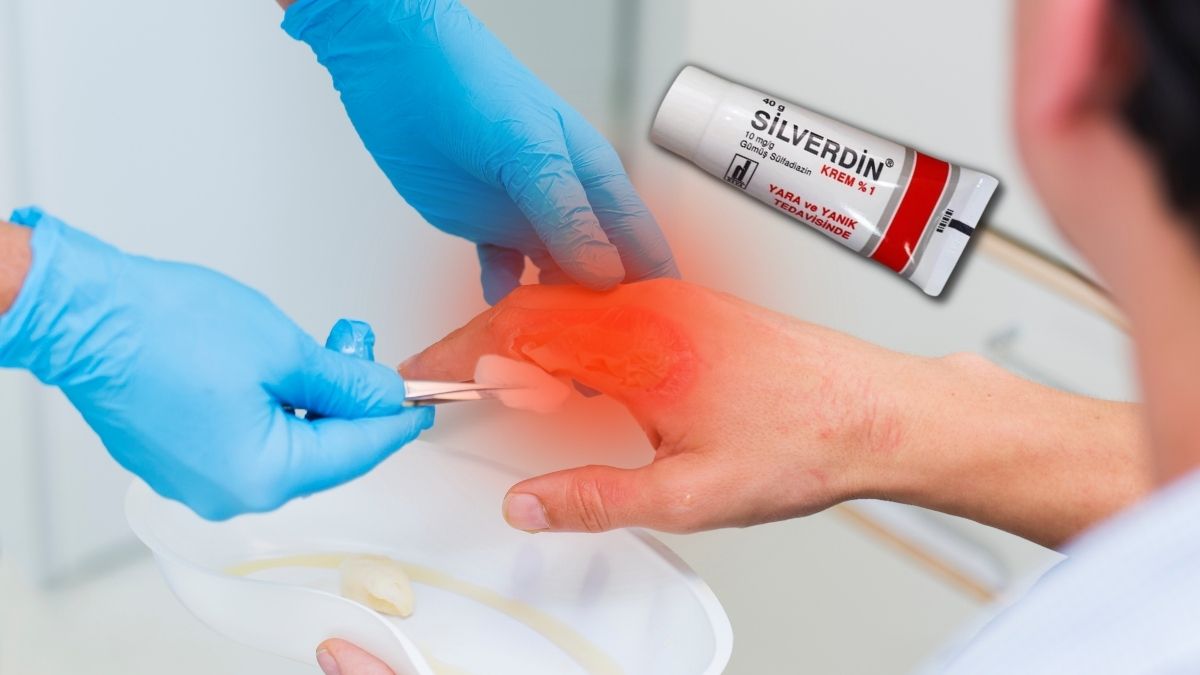 The general usage recommendation of the cream is quite simple. First, clean the injured or burned area. Be sure to apply Silverdin cream ointment to the clean wound. Apply the cream to the injured area in a thin layer. Cover it with a gauze. If you don't have a bandage, you can use any clean cloth. It is recommended to use only once or at most twice a day. (See: prospectus)
Things to Consider Before Using Silverdin
While using the drug, you should use the recommended amount and dosage. Taking too much can cause different side effects.
It is very important to apply it to a clean area. In this way, you avoid getting infected with germs.
Do not forget to turn it off after applying the product. Thus, you ensure that the cream penetrates the area well and heals faster.
Use the product only within the usage recommendation.
It should not be used as an acne cream or for any other purpose. It is only suitable for use as a burn cream for burnt areas.
While using the product, avoid contact around your eyes, eyes or mouth as much as possible.
silverdin cream for external use. In case of contact with eyes and mouth, rinse thoroughly and consult your doctor.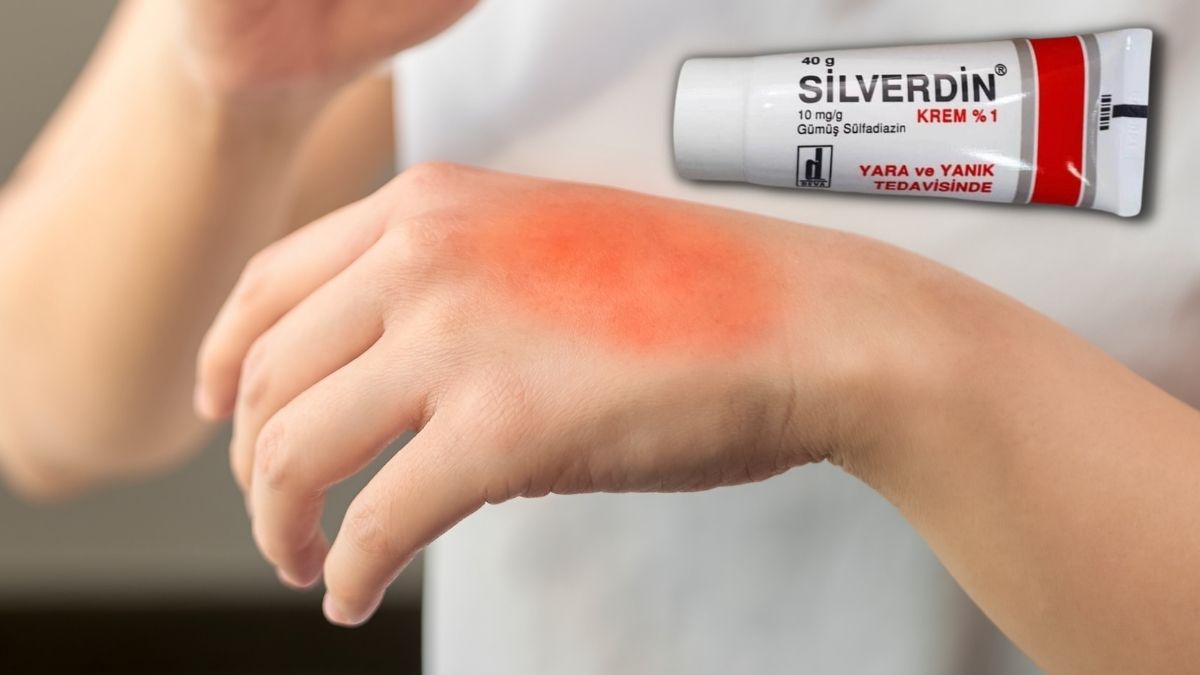 What Are the Side Effects of Silverdin Cream?
Side effects such as sensitivity on your skin, redness, irritation, rash or hypersensitivity of the skin may occur. For this reason, although such effects usually go away after the cream treatment is over, do not neglect your precautions and go to the doctor immediately.
Also, infrequent side effects of this drug are burning, skin discoloration, respiratory disorders, heart problems and loss of appetite. You should follow up whether the side effects of the drug show in you, and if you do, you should contact your doctor immediately for precaution.
You may be interested in: What Does Anestol Pomade Cream Do? What are the Side Effects?
Frequently Asked About Silverdin Cream
Can Silverdin cream be applied to the face?
Silverdin cream can be applied to the face, but should not come into contact with the eye area.
Will it heal the burn marks?
Silverdin cream helps the healing process of wounds and burns, you can request different creams from your doctor to help the scars go away.
Is it applied to an open wound?
It is not recommended to be applied to open and bleeding wounds.
Is it used in the treatment of diaper rash?
It is not used in the treatment of diaper rash.