Rice cream for athletes provides muscle regeneration by filling the glycogen stores that are emptied after training. With its rapid absorption and easy digestion, it meets the body's energy deficit needs very quickly. It is also a great advantage that it is gluten-free complex carbohydrates. (Foods suitable for celiac patients You can meet your high-quality carbohydrate needs with a medium glycemic index in a healthy and easy way. It is possible to speed up your bodybuilding process without losing performance with the cream of rice, which makes the diet fun and easy!
What are the Benefits of Cream of Rice?
Carbohydrates are among the macronutrients such as proteins and fats so that we can sustain vital activities. For muscle development and repair, those who do sports should consume sugar-free and high-quality carbohydrates with high nutritional value. Because we need to quickly meet the energy deficit lost after sports with carbohydrates in order to repair and renew our muscles. Therefore, the cream of rice is often preferred by athletes because it is an easy to prepare and practical food that compensates for the calorie deficit.
Accelerates muscle growth
It is a quality carbohydrate, does not contain added sugar
Provides rapid absorption and is easy to digest
gluten free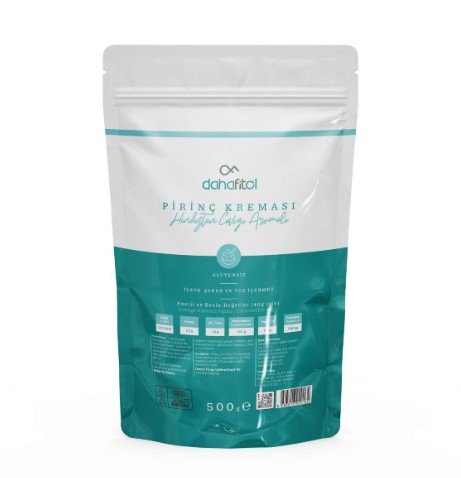 Nutritional Value of Cream of Rice
Nutritional value for 1 serving of 40 g:
Protein: 2,7 g
Energy: 137,5 kcal
Carbohydrate: 29,7 g
Fat: 0,4 g
Fiber: 1,8mg
Potassium: 154 mg
How to Prepare and Consume Cream of Rice?
You can take the serving amount from the package and mix it with water or milk and serve. You can also consume it with fruits such as pineapple, banana and strawberry.