The purpose of the white round Nac 600 tablets, which are used by drinking after being dissolved in water, is to relax the upper respiratory tract and to expel phlegm. It is in the category of the best cough suppressant expectorant drug. If you smoke a lot, if your nose is blocked due to a cold and if you have a dry cough, you can use it by consulting your doctor to remove sputum. Now, let's talk in more detail what Nac 600 mg does exactly, how and what it is used for, what are the possible side effects.
What is Nac 600, What Does It Do?
It is a very strong expectorant and anti-cough effervescent tablet, whose active ingredient is 600 mg Acetylcysteine ​​and is used by dissolving in water. However, it is also used in the prevention of liver failure due to ingestion in high-dose paracetamol poisoning.
Active ingredient:
– Acetylcysteine ​​600mg
Excipients:
– Micronized monosodium citrate 799 mg
– Sodium hydrogen carbonate 356 mg
– Sodium chloride 40 mg
– Aspartame (E951) 40mg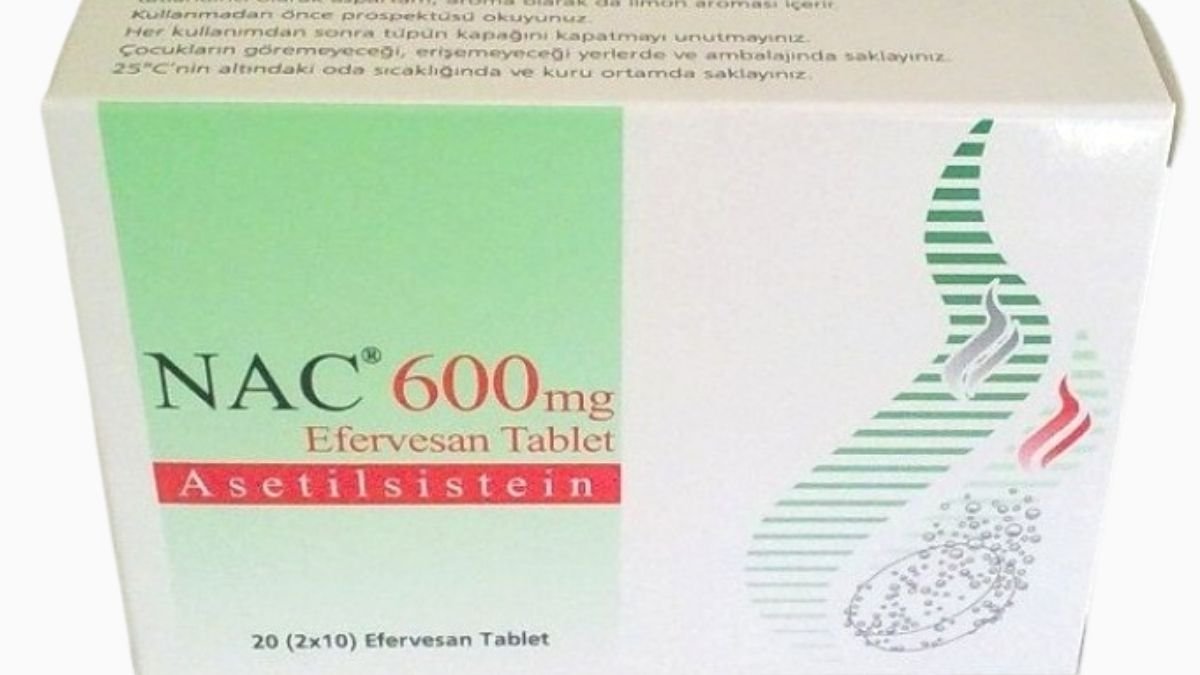 Things to Know Before Use
If you have asthma, liver or kidney failure
If you have had an ulcer
If you have a histamine intolerance
If you are using salt restricted due to any disease
Be sure to take the situation into consideration and use it in consultation with your doctor.
How to Use Nac 600 Mg?
Adults, 1 or 2 times a day, 1 effervescent tablet is dissolved in a glass of water after meals and drunk. Half effervescent tablet is dissolved in a glass of water after meals and drunk once a day for children under 14 years of age.
In paracetamol poisoning:
Administer 140mg as a loading dose and 4mg every 70 hours (total of 17 doses) as a maintenance dose.
Its strong expectorant effect increases with more fluid consumption during the day.
What are the Nac 600 Side Effects?
When we see the following side effects that may occur, seek help from the health institution immediately.
itchy skin or rash
difficult breathing
swellings on the body
Heart rate and blood pressure drop
Bleeding, especially nosebleeds
nac-600-prospectusDownload
Source: https://baselilac.net/wp-content/uploads/2020/11/NAC_600.pdf
Nac 600 Detailed Narration from the Eyes of a Doctor