Do you know the life of legendary boxer Muhammad Ali, one of the most successful athletes in the world so far? Muhammad Ali, whose every match is watched breathlessly all over the world at the same time, engraved his name in boxing history with golden letters. He carried the title of world boxing champion for many years with his stubborn and ambitious character every time he went out to the ring. Alright Who is the champion boxer Muhammad Ali? Where is he from, how was his life, how many times he won and lost, how old was he, let's go back to those unforgettable moments!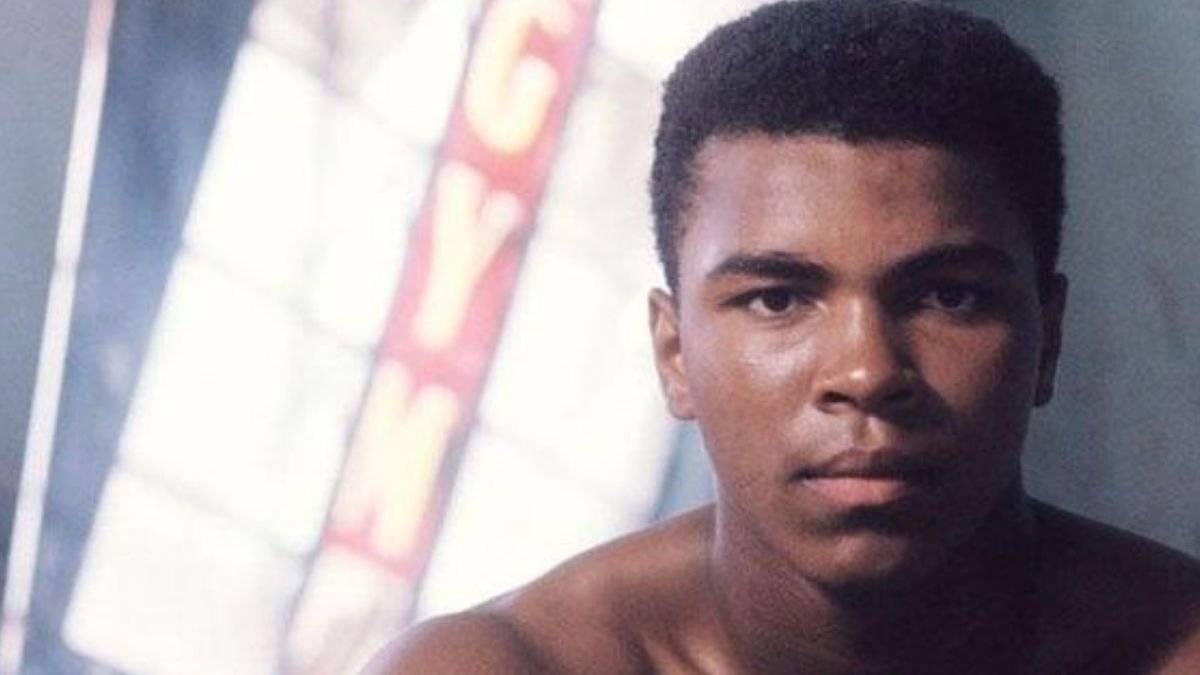 Who is Muhammad Ali? Where was he born?
Born in 1942 in Kentucky, USA, Muhammad Ali's real name is Cassius Marcellus Clay. Muhammad Ali Clay was introduced to boxing at the age of 12 when he was mentored by Joe Martin, a police officer and gym owner. He was exposed to racial discrimination in America from an early age due to his family being of African-American descent. He first registered for the National AAU and Golden Glove Championships as an amateur boxer. He won his first gold medal at the Rome Olympics when he was just 18 years old. Sonny LinstonHe became the World Boxing Champion for the first time at the age of 22 as a result of his victory against .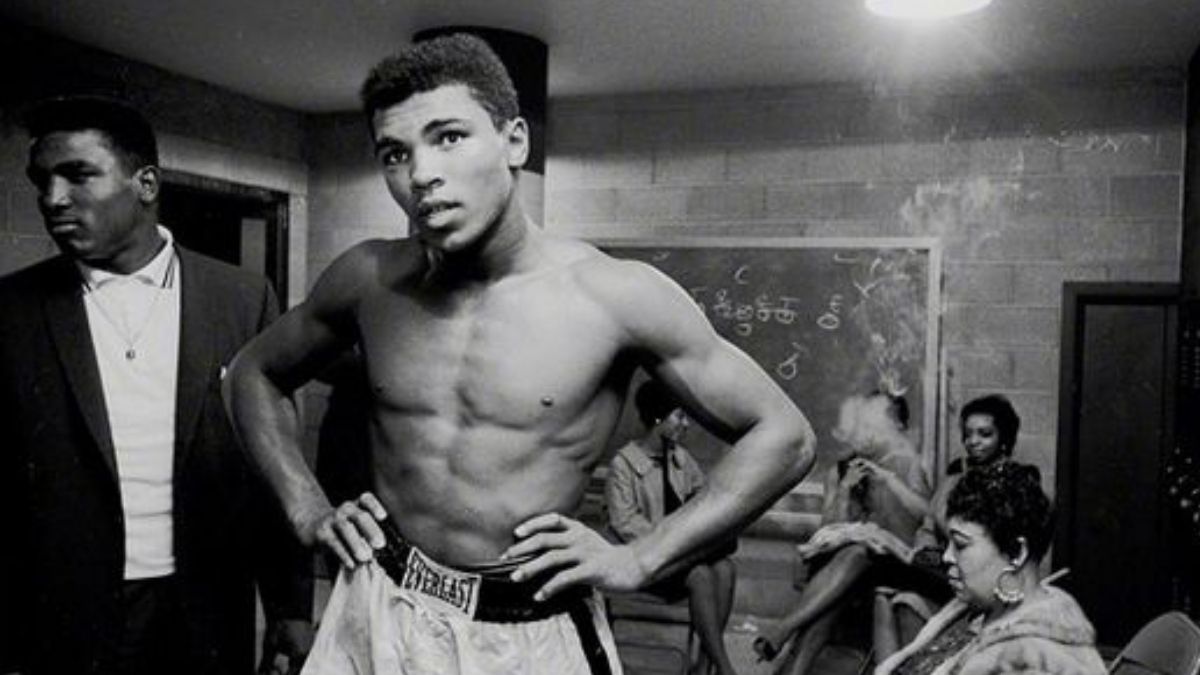 Shortly after becoming the world champion, Muhammad Ali declared that he converted to Islam and left the surname Clay. This young boxer, known as Clay until then, now bore the name Muhammad Ali. Because he is against racism and war "The Vietnamese have not done me wrong, why should I fight them?" He had to take a break from sports for 3 years because he got a reaction. During these years, he made a living by speaking at universities. He returned to boxing in 1971 and lost for the first time in the match against Joe Frazier.
Muhammad Ali Death
due to Parkinson's disease Muhammad Ali died on June 3, 2016.
You may be interested in: World's Strongest Man
Muhammad Ali Quotes
Boxing Competitions Muhammad Ali Clay Lost and Won
Professional boxing Muhammad Ali won 37 times, including 56 knockouts in total and overthrow his rivals. The champion boxer lost only 5 times during his career.
| | | | | | |
| --- | --- | --- | --- | --- | --- |
| Competitions | Conclusion | Rival | Round | Tarih | Location |
| 1 | lost | Trevor Berbick | 10 (10) | 11.12.1981 | Nassau Bahamas |
| 2 | lost | Larry Holmes | 10 (15) | 2.10.1980 | Las Vegas, NV |
| 3 | Won | Leon Spinks | 15 (15) | 15.09.1978 | New Orleans, LA |
| 4 | lost | Leon Spinks | 15 (15) | 15.02.1978 | Las Vegas, NV |
| 5 | Won | Earnie Shavers | 15 (15) | 29.09.1977 | New York, NY |
| 6 | Won | Alfredo Evangelista | 15 (15) | 16.05.1977 | Landover, MD |
| 7 | Won | Ken norton | 15 (15) | 28.09.1976 | The Bronx, New York |
| 8 | Won | Richard dunn | 5 (15) | 24.05.1976 | Munich, Germany |
| 9 | Won | Jimmy Young | 15 (15) | 30.04.1976 | Landover, MD |
| 10 | Won | Jean-Pierre Coopman | 5 (15) | 20.02.1976 | San Juan, Puerto Rico |
| 11 | Won | Joe Frazier | 14 (15), 0:59 | 1.10.1975 | Quezon City, Philippines |
| 12 | Won | Joe bugner | 15 (15) | 30.06.1975 | Kuala Lumpur, Malaysia |
| 13 | Won | Ron Lyle | 11 (15) | 16.05.1975 | Las Vegas, NV |
| 14 | Won | Chuck Wepner | 15 (15), 2:41 | 24.03.1975 | Richfield, OH |
| 15 | Won | George Foreman | 8 (15), 2:58 | 30.10.1974 | Kinshasa, Zaire |
| 16 | Won | Joe Frazier | 12 (12) | 28.01.1974 | New York City, NY |
| 17 | Won | Rudi Lubbers | 12 (12) | 20.10.1973 | Jakarta, Indonesia |
| 18 | Won | Ken norton | 12 (12) | 10.09.1973 | Inglewood, CA |
| 19 | lost | Ken norton | 12 (12) | 31.03.1973 | San Diego, CA |
| 20 | Won | Joe bugner | 12 (12) | 14.02.1973 | Las Vegas, NV |
| 21 | Won | bob foster | 7 (12) | 21.11.1972 | Stateline, N.V. |
| 22 | Won | Floyd Patterson | 7 (12) | 20.09.1972 | New York City, NY |
| 23 | Won | Alvin Lewis | 11 (12), 1:15 | 19.07.1972 | Dublin, Ireland |
| 24 | Won | Jerry quarry | 7 (12), 0:19 | 27.06.1972 | Las Vegas, NV |
| 25 | failure | George Chuvalo | 12 (12) | 1.05.1972 | Vancouver, Canada |
| 26 | Won | MacFoster | 15 (15) | 1.04.1972 | Tokyo, Japan |
| 27 | Won | Jurgen Blin | 7 (12), 2:12 | 26.12.1971 | Zurich, Switzerland |
| 28 | Won | Buster Mathis | 12 (12) | 17.11.1971 | Houston, TX |
| 29 | Won | Jimmy ellis | 12 (12), 2:10 | 26.07.1971 | Houston, TX |
| 30 | lost | Joe Frazier | 15 (15) | 8.03.1971 | New York City, NY |
| 31 | Won | Oscar Bonavena | 15 (15), 2:03 | 7.12.1970 | New York City, NY |
| 32 | Won | Jerry quarry | 3 (15) | 26.10.1970 | Atlanta, GA |
| 33 | Won | Zora Folley | 7 (15), 1:48 | 22.03.1967 | New York City, NY |
| 34 | Won | Ernie Terrell | 15 (15) | 6.02.1967 | Houston, TX |
| 35 | Won | cleveland williams | 3 (15) | 14.11.1966 | Houston, TX |
| 36 | Won | Karl Mildenberger | 12 (15) | 10.09.1966 | Frankfurt, Germany |
| 37 | Won | Brian London | 3 (15) | 6.08.1966 | London England |
| 38 | Won | Henry Cooper | 6 (15), 1:38 | 21.05.1966 | London, England |
| 39 | Won | George Chuvalo | 15 (15) | 29.03.1966 | Toronto, Canada |
| 40 | Won | Floyd Patterson | 12 (15), 2:18 | 22.11.1965 | Las Vegas, NV |
| 41 | Won | Sonny Liston | 1 (15), 2:12 | 25.05.1965 | Lewiston, ME |
| 42 | Won | Sonny Liston | 7 (15) | 25.02.1964 | Miami Beach, FL |
| 43 | Won | Henry Cooper | 5 (10), 2:15 | 18.06.1963 | London, England |
| 44 | Won | Doug Jones | 10 (10) | 13.03.1963 | New York City, NY |
| 45 | Won | Charley Powell | 3, 2: 04 | 24.01.1963 | Pittsburgh, PA |
| 46 | Won | Archie moore | 4 (10), 1:35 | 15.11.1962 | Los Angeles, CA |
| 47 | Won | Alejandro Lavorante | 5 (10), 1:48 | 20.07.1962 | Los Angeles, CA |
| 48 | Won | Billy Daniels | 7 (10), 2:21 | 19.05.1962 | Los Angeles, CA |
| 49 | Won | george logan | 4 (10), 1:34 | 23.04.1962 | New York City, NY |
| 50 | Won | Don Warner | 4, 0: 34 | 28.03.1962 | Miami Beach, FL |
| 51 | Won | Sonny banks | 4 (10), 0:26 | 10.02.1962 | New York City, NY |
| 52 | Won | Willy Besmanoff | 7 (10), 1:55 | 29.11.1961 | Louisville, KY |
| 53 | Won | Alex Miteff | 6 (10), 1:45 | 7.10.1961 | Louisville, KY |
| 54 | Won | Alonzo Johnson | 10 (10) | 22.07.1961 | Louisville, KY |
| 55 | Won | Duke Sabedong | 10 (10) | 26.06.1961 | Las Vegas, NV |
| 56 | Won | LaMar Clark | 2 (10), 1:27 | 19.04.1961 | Louisville, KY |
| 57 | Won | Donnie Fleeman | 7 (8) | 21.02.1961 | Miami Beach, FL |
| 58 | Won | jimmy robinson | 1 (8), 1:34 | 7.02.1961 | Miami Beach, FL |
| 59 | Won | Tony Esperti | 3 (8), 1:30 | 17.01.1961 | Miami Beach, FL |
| 60 | Won | Herb Deletes | 4 (8) | 27.12.1960 | Miami Beach, FL |
| 61 | Won | Tunney Hunsaker | 6 (6) | 29.10.1960 | Louisville, KY |