Stomach reduction surgeries (cuff, tube stomach) is a method applied to overweight people as a last resort. so weight loss stomach reduction surgery It is said to pose no risk. However, health risks can be seen in some patients after stomach reduction surgery.
How Is Stomach Reduction Surgery Performed?
The aim of these surgeries is to exclude a part of the stomach with a clamp. After clamping the stomach, the stomach takes the form of a long tube. If you ask how long the stomach reduction surgery will take, it takes an average of 1 hour. After the surgery, people go into a rapid weight loss process because they can't eat much. The point that should not be forgotten here is that the surgery is as important as after stomach surgery The process is also important.
Stomach reduction surgeries It may not have the same effect on everyone. Some people go into a rapid weight loss process, and sometimes this process is very slow. It is not known before the surgery how the person who has the surgery will react to the surgery. However, the comments of those who have gastric reduction surgery usually appear as weight loss in the post-operative period.
Related Article: Reasons for not losing weight
What Are the Risks After Gastric Reduction Surgery?
Among the risks of stomach reduction is the risk of regaining weight in the future. Therefore, after the surgery, a diet program determined by the experts should be applied. It is likely to be a difficult process for the person in the first few months as the body's sense of hunger cannot be met. Again, during this period, frequent medical check-ups are required.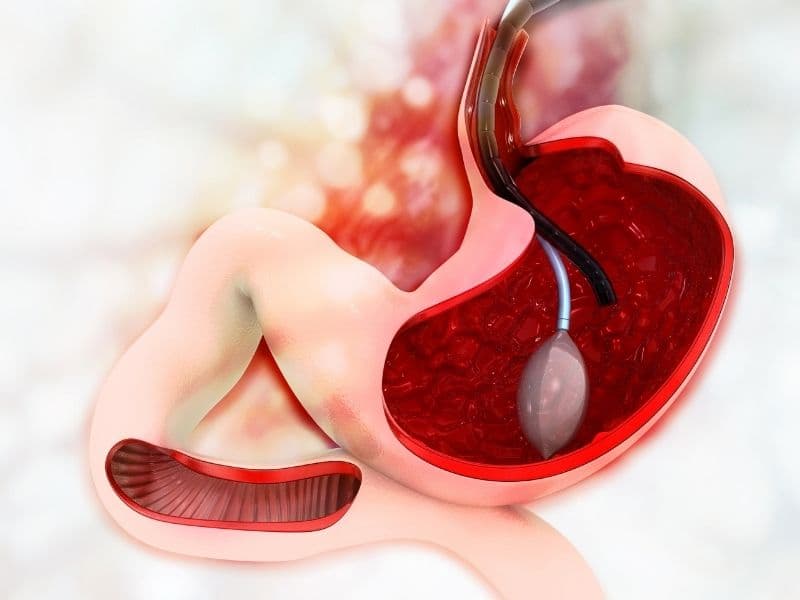 After stomach reduction surgeries There have also been people who lost their lives. However, the causes of death of these people are due to postoperative complaints and the inability to control weight loss. Those who have gastric sleeve surgery and regret it although it is rare. However, in some bodies, nothing needs to be done after the surgery. This decision should be made entirely by the doctors. If those who have sleeve gastrectomy surgery do not follow the recommendations of the doctors, some risky results are seen:
reflux
Chronic nausea and vomiting
enlargement of the esophagus
Inability to eat certain foods
Infection
stomach congestion
Weight gain or inability to lose weight
To minimize risks, you can do the following:
Lowering the Body Mass Index (BMI)
To exercise
quitting smoking and alcohol
Improving lifestyle before surgery
Related Article: Healthy Slimming Secrets
Frequently Asked Questions About Stomach Reduction Surgery
How Many Days Will You Stay in the Hospital After Stomach Reduction Surgery?
The recommended hospital stay after surgery is 3 days.
When is it possible to return to normal life after sleeve gastrectomy?
You will be back to your normal life within a few days of being discharged from the hospital.
When to Start Normal Nutrition After Gastric Reduction?
At the end of the first month, your normal diet will gradually resume.
When Can You Start Sports After Surgery?
At the end of the first month, you can start weight training and cardio training again.
Who Can Have Stomach Reduction Surgery?
Under the approval and supervision of a doctor, sleeve gastrectomy surgery can be performed for people over the age of 18 who have obesity or have difficulty losing weight.
Is It Possible to Drink Alcohol or Smoking After Stomach Reduction?
It is not recommended by doctors to smoke and drink alcohol after gastric sleeve surgery.
Last updated April 3, 2022