Thanks to zucchini, which is a storehouse of vitamins, it is now possible to lose weight quickly. The pumpkin detox that you will apply alongside your most suitable nutrition and diet program promises you to lose 3 kilos in 3 days. The most important advantage of pumpkin detox is that it is easy to prepare, rich in content and most importantly, it keeps you full throughout the day. In this article, we have told you the pumpkin detox list and recipe details.
Pumpkin Detox List
The materials to be used to prepare the pumpkin detox are very few and the cost is low. You can prepare it in a short time with only a few ingredients. Materials:
Medium zucchini (2 pcs)
2 tablespoons of strained yogurt (preferably homemade)
Walnuts (2 pcs)
Chopped dill (2 tablespoons)
Spices (mint, black pepper, paprika)
Pumpkin Detox Recipe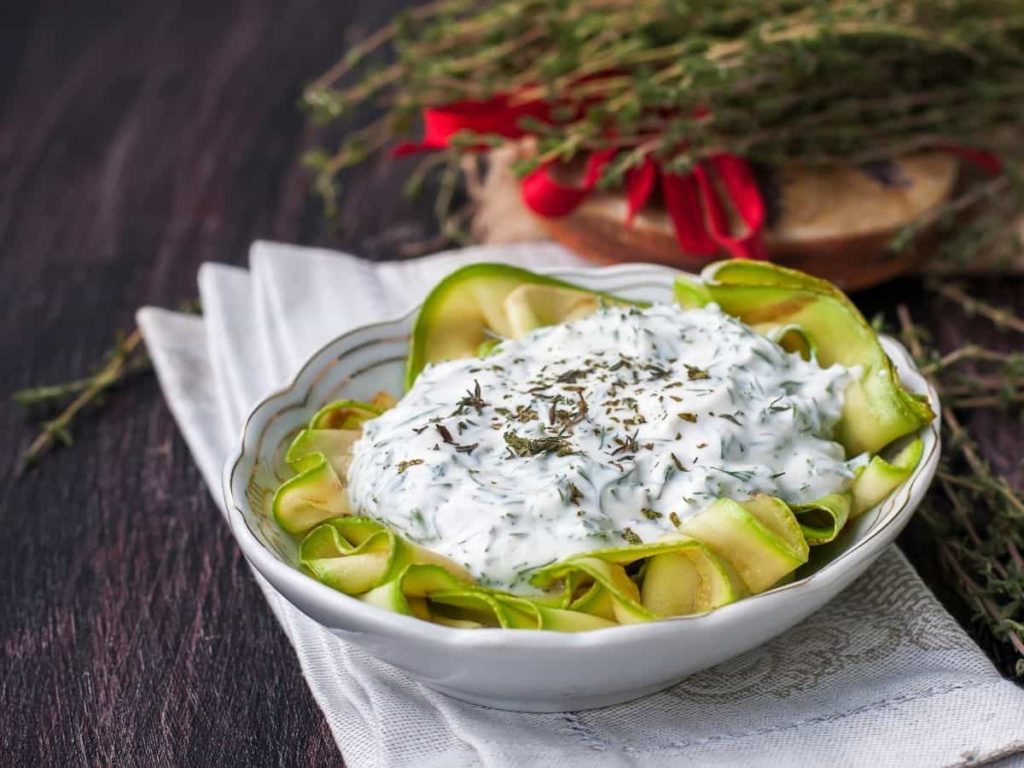 Pumpkin detox takes only 10 minutes to prepare. After preparing the ingredients for 5 minutes, there is also a cooking time of 5 minutes. Here is the detox recipe:
First, wash and grate the zucchini thoroughly.
Take the grated zucchini in a pan and sauté for five minutes without oil.
Mix well after adding any of the spices you want.
Let it cool like this
After it cools, add yogurt, dill and walnuts on it.
How to Make a Pumpkin Detox?
According to the recipe of expert dietitian Nilay Keçeci; In addition to the pumpkin detox, you also need to apply your diet. You should apply the pumpkin detox by determining a certain order and hours. In this way, even if it varies from body to body, you will be guaranteed to lose weight.
In order to see the effect of the miracle pumpkin detox, we need to pay attention to the meals. The intervals given, meal times are very important. After preparing the detox in accordance with the recipe, let's look at how other meals should be.
In the morning: 2 boiled eggs, 1 slice of feta cheese, as much parsley as you want

Noon: Consume the pumpkin detox

Snack: Consume 2 low-sugar fruits

Evening: Consume pumpkin detox (you have to make the recipe again, as the recipe you prepared will be enough for one meal)

Afterwards, you can drink tea and coffee as you wish, provided that it is sugar-free.
After eating this way for 3 days, you need to take a break for 1 week. During this process, you need to pay attention to your eating habits. At the end of 3 days, foods such as pastries and sweets that you will consume at once will harm your slimming process. Therefore, you can quickly regain the weight you lost in 3 days. After a 1 week break, you can continue the 3-day pumpkin detox. While applying the detox, you should pay attention to the meal times. In particular, you should be careful not to leave your dinner late.
Related Article: Slimming Detox Recipes
Who Can Apply Pumpkin Detox?
Even though it does not contain harmful foods, your pumpkin detox should be done by healthy people. Because it is not appropriate for people with health problems to eat one meal a day. Likewise, pregnant individuals should not do the pumpkin detox. If you are considering doing it, it is recommended that you talk to your doctor.
Reviews of the Weakened
For example, a user stated that he was 3 kilos before starting the detox and he dropped to 57.8 kilos at the end of the 1st day. At the end of the 57nd day, after reaching 2 kilos, she completed the detox with 56.4.
Last updated February 26, 2022