Also known as illuminator highlighterIt is one of the most popular make-up materials today. Highlighter is used to illuminate certain areas of the skin. This product, which illuminates the face, is often preferred for shaping make-up. Highlighter, which has a versatile use, is a make-up material that illuminates the skin.
What is Highlighter? What Does It Do?
highlighter, T-zone of the face and a make-up material that acts as an illuminator for the cheeks. Highlighter makes your facial expressions look fresher and livelier. Liquid illuminators that help reflect light are the most practical way to add glow to your face. It is one of the brightening cosmetic products to make some areas of the skin look more open and bright. After you have decided on the area you want to emphasize on your face, you will reach a brighter and fuller shine by applying the illuminator to that area.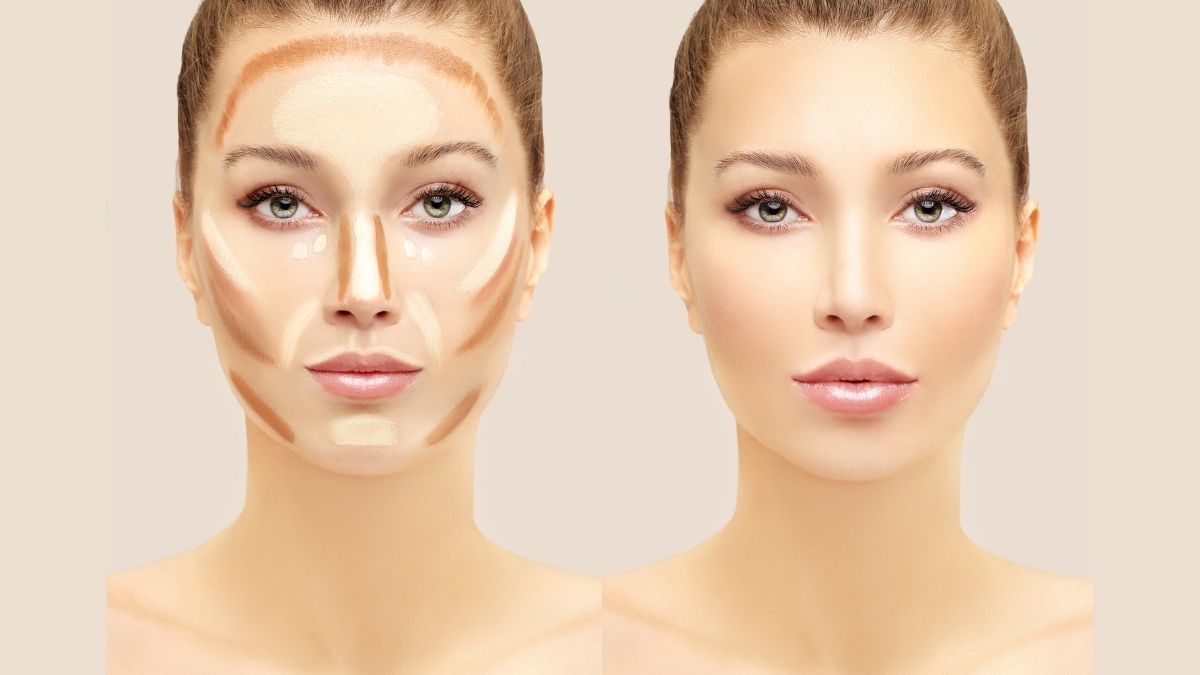 How to Use Highlighter?
You can follow the steps below when using Highlighter:
Apply your makeup base: Apply your make-up base to clean skin before applying the highlighter.
Apply foundation and concealer: Before applying highlighter, apply your other makeup products such as foundation and concealer.
Select Highlighter: Choose a highlighter that matches your skin tone. Generally, peach tones, pink or gold tones are preferred. It can be in cream or powder form.
Determine the regions to apply: Identify the areas you want to emphasize such as cheekbones, brow bone, nasal bone, forehead, chin and upper lip.
Implement Highlighter: If you are using a cream highlighter, gently apply the product to the areas you want to highlight using your fingertips or a makeup sponge. If you are using a powder highlighter, you can usually spread the product lightly on the skin using a round brush.
Release the product: After applying the highlighter, you can get a natural look by spreading it lightly with your fingers or a makeup brush.
Complete the makeover: After you finish the highlighter application, you can complete the other makeup steps. You can complete your makeup by applying your blush, lipstick and eye makeup.
For tips like this güzellik You can visit our category. In addition, our other articles that may interest you;
What are Highlighter Usage Tips?
If you want your nose to look thinner, apply it to your forehead and nose line.
If you have a small chin, applying highlighter to the chin area can make your chin look longer.
You can apply the product to your cheekbones to make your face look bigger and define your cheekbones.
Applying highlighter to the corners of the brow bone and under the eyes can make the eyes look bigger than they are.
Applying highlighter under and above your eyebrows will lift your eyebrows and make them more defined.
If you want to add volume to your lips, apply highlighter to the V part of your lips.
Avoid applying the highlighter too much, otherwise you may have excessive shine on your face.
Mix or disperse the highlighter well before applying, so you can achieve a more homogeneous look.
You can use the highlighter in cream form before applying it on powder or powder form products. This will provide a more intense glow.
If your skin is oily, you may prefer to use a highlighter in powder form. This can help you keep glare under control.
Applying the highlighter with a wet sponge or your fingers instead of a makeup brush can provide a more natural look.
Where to Drive Highlighter?
Also known as Highlighter enlightening basically valid for 3 regions. These are the cheekbones, the top of the nose and the temple area. Moreover; A brighter appearance can be obtained in these areas by applying illuminating products to the upper lip, middle of the chin and brow bone.
If desired, illuminators can be applied to the eye wings to enlarge the eyes. Again, lightly tap the top of your lips to make them look fuller. Highlighter brush you can use.
Highlighter and similar products; It can be used on different parts of the body as well as the face. When using Highlighter, it should not be applied to the entire face. Otherwise, your skin may look very shiny and oily.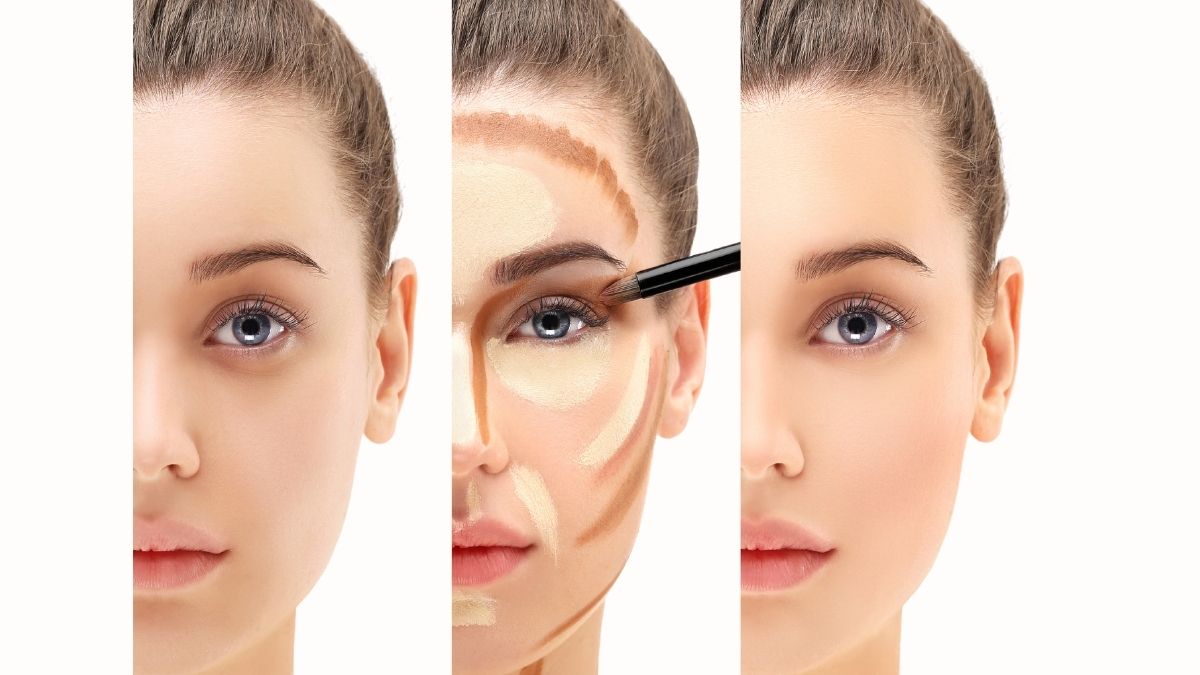 How to Choose a Highlighter?
Efficient results can be obtained by choosing highlighter products according to skin tone. If you are fair-skinned, you can choose products in pink or cream tones to brighten your skin with lighter tones.
If you have darker skin tones, you can use bronze, copper and brown highlighters to achieve a natural look. If you have wheatish skin, you can create a stunning look with pink highlighter.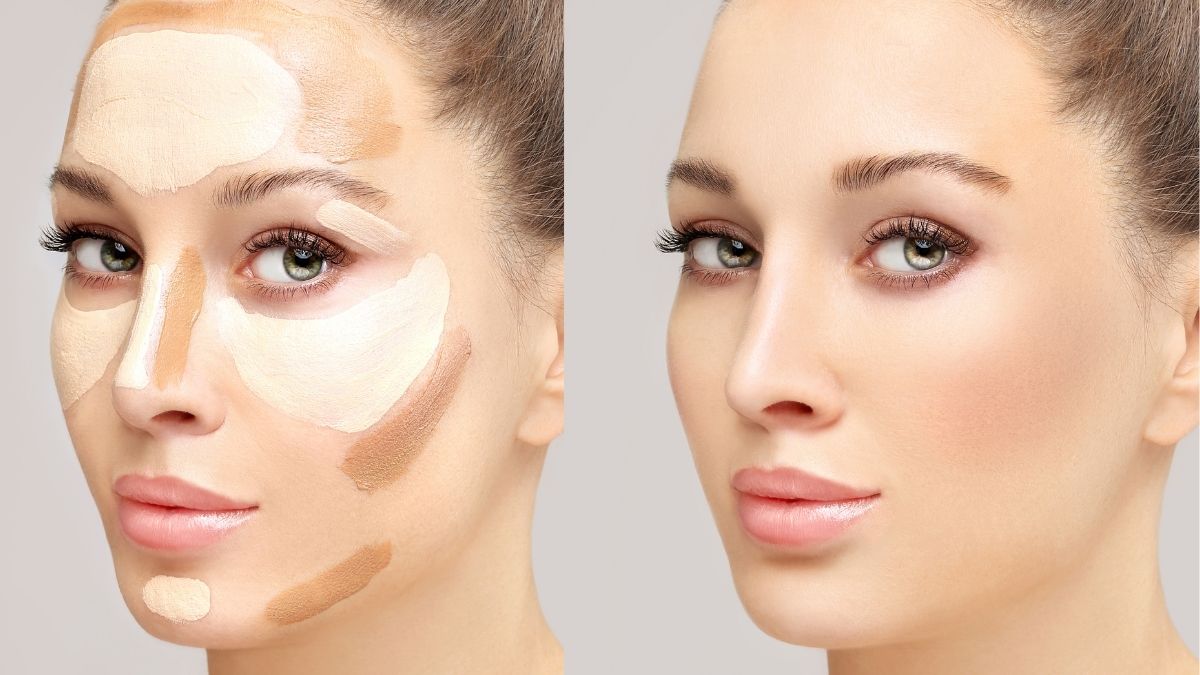 What are the Highlighter Types?
Due to the popularity of vibrant makeup styles, there are many types of highlighters. The most common types of highlighters are in powder, liquid, stick and cream form. In particular, the lively glowing wet make-up, which was popular in the 2000s, reached its peak with the spread of highlighter make-up.
powder highlighter The products have a structure that can be used easily for daily make-up. Powder type can be used not only as a base for the face, but also for eye makeup. Highlighter products help your eyes look more lively and impressive. Recommended for those with combination or oily skin.
liquid highlighter can give a sharper, brighter appearance. If you are using a liquid highlighter, you should make sure that the foundation you use under your skin is suitable for the texture.
stick highlighter In other words, stick illuminators are also suitable for daily use and promise a natural finish when applying make-up. In addition to the areas you want to shine, you can apply stick illuminating products to matte lipsticks to make your lips look more lively.
Cream Highlighters: Cream highlighters are ideal for providing a dewy look. It can be mixed easily and integrates with your skin. You can achieve a natural shine by applying it with your finger or make-up sponge.
Frequently Asked Questions About Highlighter
Does Highlighter highlight skin imperfections?
No, when applied correctly, highlighter illuminates the skin and provides a radiant look. It accentuates the facial features instead of emphasizing the flaws.
Which brush should I use?
For powder highlighters, you can choose a fan or a small brush. You can use your fingers or a makeup sponge for liquid or cream highlighters. The brush or sponge will help you spread the highlighter naturally on your skin.
Which skin tones should use which color highlighter?
If you have fair skin, you can choose highlighters with pink or peach undertones. If you are medium skinned, you can try the ones with golden or peach undertones. If you have dark skin, you can try bronze or copper undertone highlighters.
After which makeup steps should highlighter be applied?
You can think of Highlighter application as one of the last steps of makeup. After completing the steps such as foundation, concealer and powder, you can apply highlighter.
Where should highlighter be applied on the face?
You can usually apply highlighter to areas such as cheekbones, nose bridge, forehead line, inner corners of your eyes and upper lip. However, this is entirely up to your preference. Create your own style by applying highlighter to the areas you want on your face.