How to do eye makeup? Eye make-up is an important make-up technique used to emphasize one of the most striking areas of the face and strengthen the expression.
How to do eye makeup? As a first step, apply a primer to your eyelid. This step will help your makeup last longer and make the colors look more vibrant. Then, create your eyelid base with an eyeshadow shade slightly lighter than your skin color on your eyelid. This step will help the other eyeshadow colors mix better and achieve a more professional look.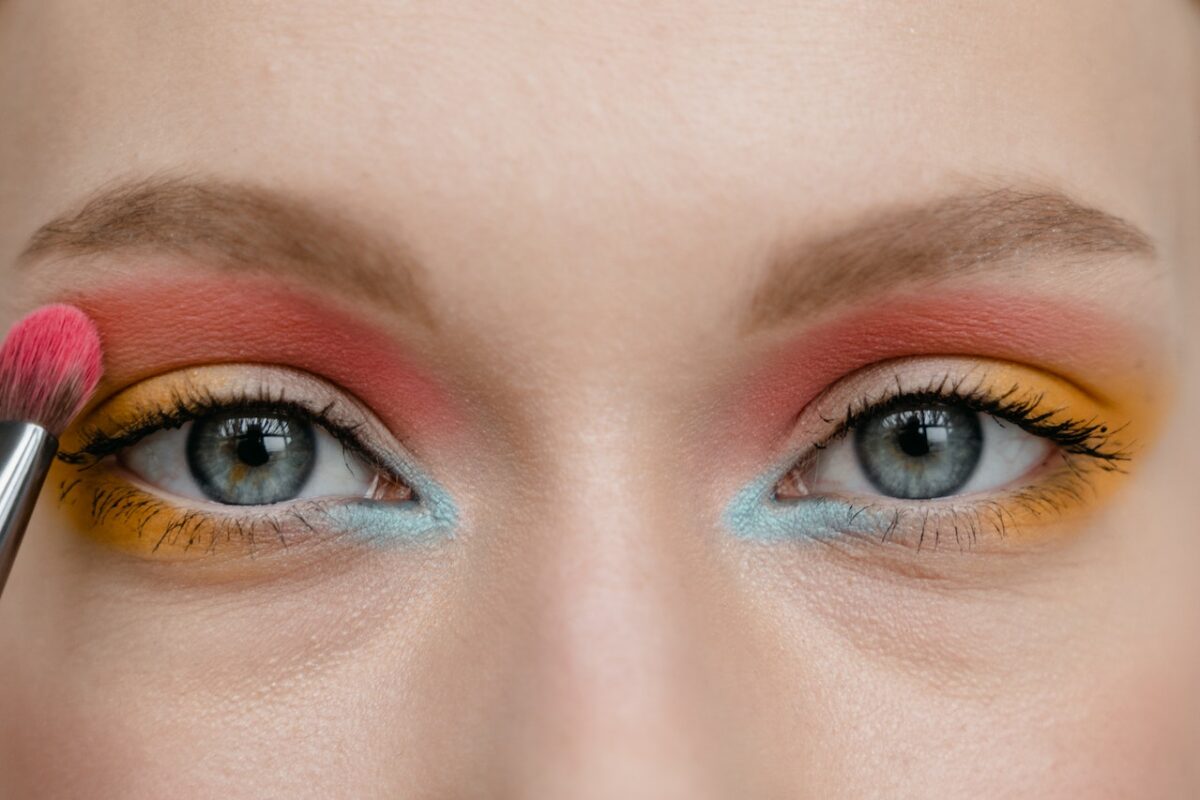 Now you can deepen your eye makeup by creating layers. Add depth by applying a mid-tone eyeshadow color to your crease area. You can make your eyes more prominent by emphasizing the fold area with a darker headlight color.
Highlight the outer corners of your eyelids with a slightly dark eyeshadow color to follow the shape of your eyes. This will help make your eyes look bigger and more attractive. You can use eyeliner to apply eyelashes to the bottom and upper and lower lines of your eyes. For a more dramatic look, you can choose black or brown eyeliner.
To complete your eye makeup, curl the lashes with a curler and then apply mascara to add volume and length to the lashes. Applying two or three coats of mascara can help you achieve a more intense look.
Finally, to keep your eye makeup looking clean and neat, you can use makeup remover sticks or cotton swabs to remove or fix excess eyeshadow as needed.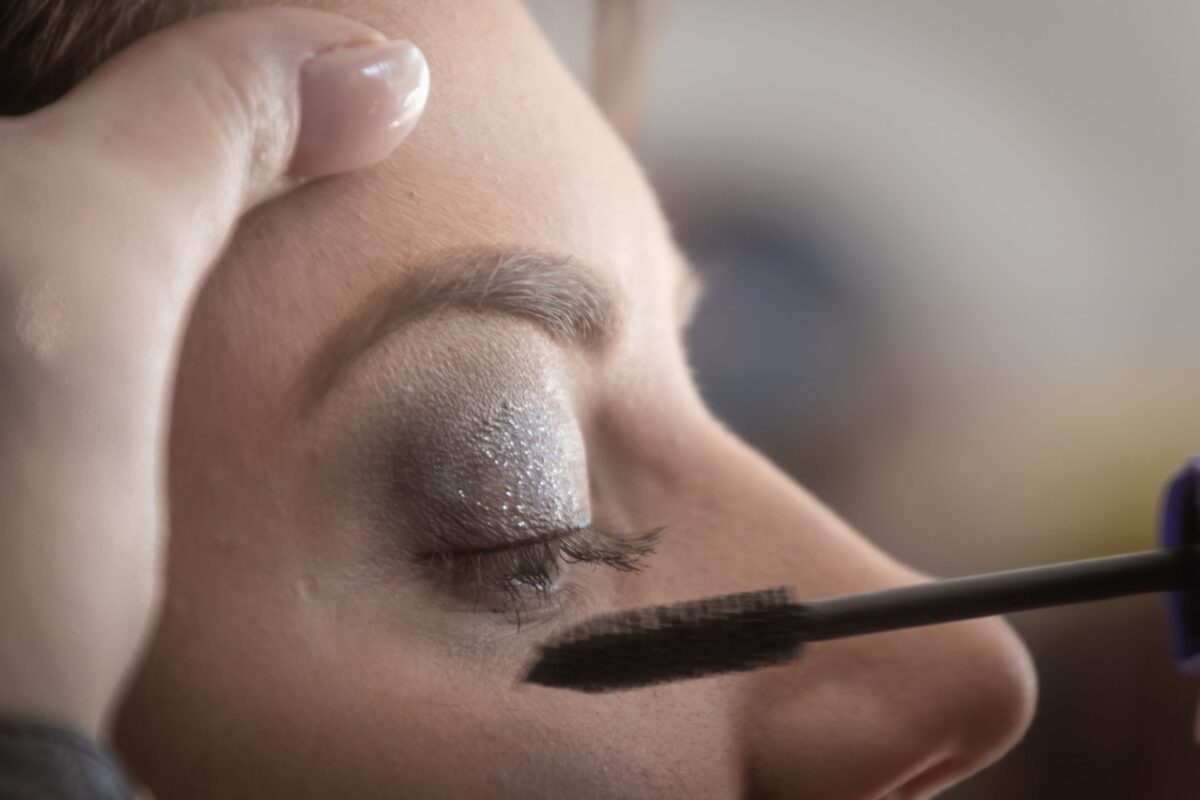 Eye Makeup for Brown Eyes
If you have brown eyes, you can emphasize the natural beauty of your eyes and get an impressive look by using the right makeup techniques. Eye makeup for brown eyes Here are the tips and techniques:
Color Selection and Application:
You can choose soft colors such as brown and beige to highlight the color of your eyes.
Shades like purple and violet also make your brown eyes brighter and more attractive.
You can emphasize your eye color by using a dark eyeliner.
Headlight Selection:
If you have dark brown eyes, you can choose black, close to black gray, dark green and plum color headlights.
Gold and metallic tones also look great on brown eyes and can add sparkle.
If you have light brown or hazel eyes, you can make your eyes more impressive by using yellow headlights with golden tones.
Bronze tones, violet and green eyeshadows are recommended for medium brown eyes. You can also try orange and yellow tones.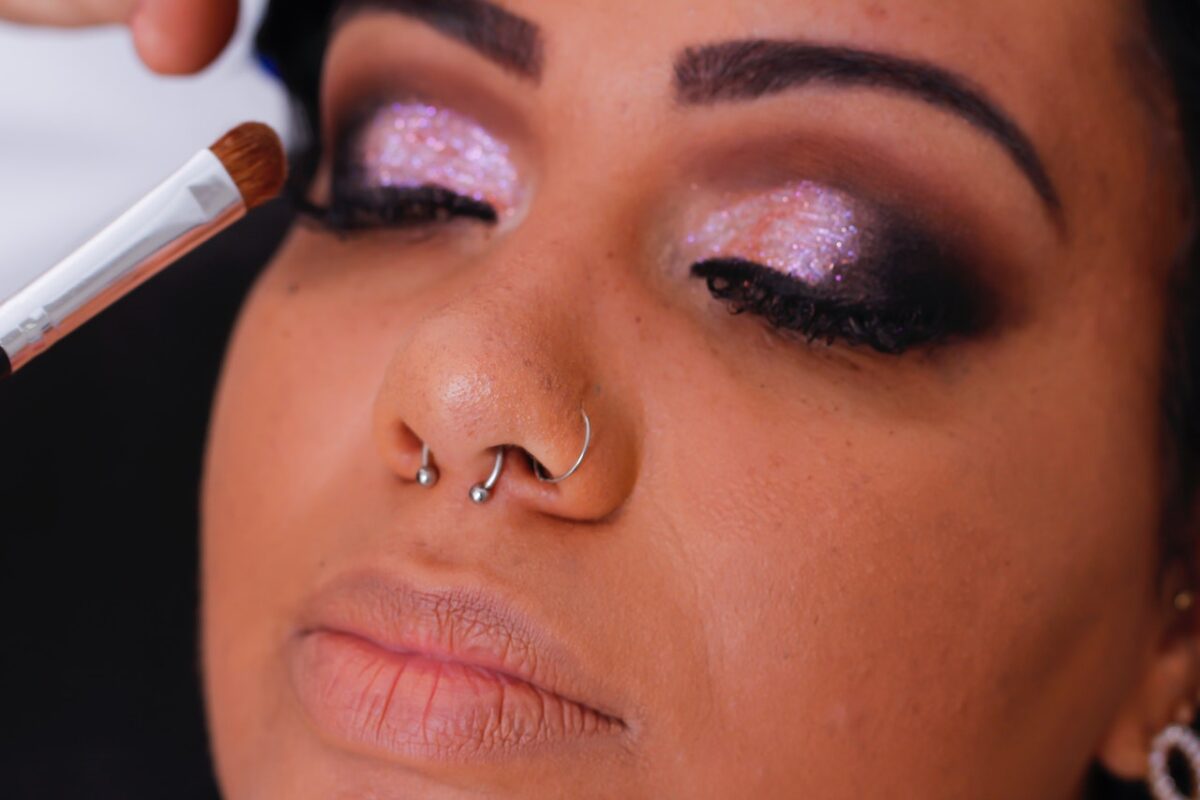 Eyeliner and Eyeliner:
Black eyeliner is an option that suits brown eyes. However, if your eyes are light brown or hazel, you can use dark blue or brown eyeliner instead of black.
You can create contrast by making a smoky make-up with navy blue eyeliner.
For a more dramatic look, you can highlight the inner and outer parts of your upper lashes with a black pencil.
Mascara:
You can make your lashes fuller and more impressive by using a deep black mascara.
Muscles:
Shape your eyebrows before starting your makeup. The shape of your eyebrows also increases the effect of your eye makeup.
You can get a more defined look by filling your eyebrows with an eyebrow pencil or eyeshadow.
Enlightening:
By applying matte illuminating eyeshadow to your upper eyelids, you can brighten your eye area and make your makeup lively.
You can make your eyes look bigger and brighter by applying bright illuminating eyeshadow on your brow bone and in the inner corners of your eyes.
Eye Makeup Models
Eye makeup is a type of makeup that plays an important role in beauty and aesthetics. A variety of styles and techniques eye makeup modelscan be adapted to suit personal preferences and different activities. One of the popular models of eye makeup is "Nude" or "Nude", which aims to achieve a natural and light look.no makeup"It's makeup. In this model, the eyes are emphasized by using natural-toned headlights and thin eyeliner lines to match the skin tone.
Another popular model is "SmokeyeyeIt is smoky eye makeup. This style aims to achieve a dramatic and sophisticated look. Eyes are highlighted with headlights and eyeliner in dark tones, and then smooth transitions are provided by distributing them. This model of eye makeup is generally preferred for night events.
Lately "Cut Crease"Eye makeup has also become quite popular. In this model, the crease of the eyelid is clearly emphasized. A sharp appearance is obtained by creating hard lines with headlights in dark and light tones. This model especially aims to show the eyes larger and more prominent.
Another interesting model of eye makeup is colorful eye makeup. This style, in which different colors and tones are used, aims to achieve a creative and fun look. Eyes are brought to the fore by playing with colors suitable for eye color.