Questions such as what is the use of Furacin ointment used for wounds on the skin, what is its content and how it should be used are wondered. Let's take a look at the benefits and side effects of Furacin cream, which has many benefits.
What is Furacin Ointment?
Nitrofurazone ointment has an antiseptic drug property. Prevents bacterial growth in skin wounds furacin 0 2 ointment It also protects surgical wounds from infection. So it is used for most wounds on the skin. However, it should be used under the supervision of a doctor.
What Does Furacin Ointment Do?
It is used for inflammations (pimples, blisters), tears, skin ulcer infections, surgical wounds, burns and outer ear infections on the skin. Therefore, in the treatment of wounds on the skin Furacin pomade is being used. The main purpose of the ointment is to prevent the formation of infections by preventing the bacteria that may occur in the wounds. It becomes possible to heal the wounds in a short time, where the formation of infection is prevented.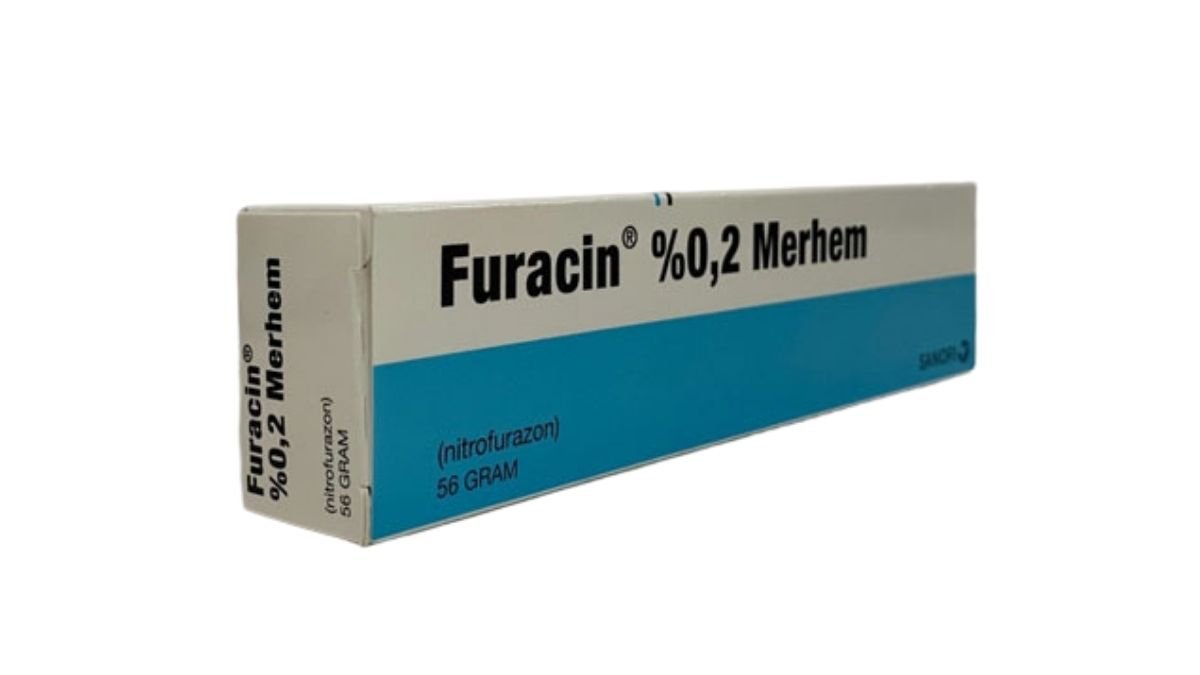 What Is Furacin Pomade For And How Is It Used?
What is Furacin cream used for and how it is used is among those who wonder. There are ways and areas of use of ointment, which is effective in some cases. Is Furacin ointment used for burns The question is also among the curious ones. The answer to this question is yes, it is used on infected burns. Thus, bacteria formed on the burn are prevented and it is healed in a short time.
In general, this cream can be used against bacteria and infections in wounds and burns. At the same time Can it be used in the vagina? The question is also often asked. An expert doctor should be consulted in this regard. At the same time, you can find the answer to this question in the package insert of the drug. However, it would be best to consult a doctor to avoid any problems.
As it is effective in most skin treatments is it applied to the face The answer to the question is often asked. We can explain the answer to this question as follows: if there is an inflamed acne, it can be applied on the acne. This ointment, which prevents inflammation and bacteria on the skin, can have positive effects on acne. However, for this, it is necessary to consult a specialist doctor first.
At this point, it is also wondered how Furacin pomade is used. For its use, gauze or spatula is required. Therefore, it would be best not to apply it manually to the injured or inflamed area. These materials are applied to the area to be treated. It should be applied in a thin layer, otherwise there may be pilling on the skin. The ointment can be applied every day or every two to three days. Cream treatment should be stopped on the 7th and 10th days.
What are the Benefits of Furacin Pomade?
It is generally used for infected wounds on the skin. Other benefits can be listed as follows:
It prevents the formation of pus and acne on your skin.
It protects post-operative wounds from the risk of infection and ensures rapid healing of wounds.
It prevents outer ear infections.
It prevents skin disorders and treats if any.
It can be used as an anti-inflammatory.
It prevents the formation and reproduction of harmful bacteria on your skin.
It heals infections and wounds caused by microbes.
You may be interested in: What Does Anestol Pomade Do?
Furacin Ointment Pomade Side Effects
Anestol Furacin Does the cream have side effects, if any, questions such as what is a matter of curiosity by users. As with any drug, this cream also has side effects. Side effects that may occur with frequent use include regional edema, redness on the skin, swelling and rash, hives, difficulty in breathing, abdominal pain, swelling of the lips, tongue and throat. Therefore, allergic reactions are among the side effects that may occur in the use of ointment. If these side effects are observed, it is necessary to consult a specialist doctor. At the same time, if the use of medication does not respond to treatment, a doctor should be consulted.
How Much Does Furacin Cost?
Its current price in 2022 is 23 TL. However, prices vary according to the manufacturer, prescription and non-prescription purchases.
Users of Furacin Pomade
The treatment process, its side effects and how it should be used are very important in this regard. Side effects of the ointment and the instructions for use are written in the leaflet. It is important to read and apply them carefully. Those who use or want to use this cream should be more careful about the following:
First of all, you should examine the contents of the drug before using it. If there are substances that may cause allergic reactions for you, you should not use them or consult a doctor. Otherwise, there will be no good treatment process due to side effects.
As with any drug, women who are pregnant and breastfeeding should consult their doctor before using this drug.
The duration of treatment with the drug is between 7 and 10 days and should not be used more than these periods. At the same time, a doctor should be consulted to learn the best treatment period.
The cream should be used except for the eyes, nose and mouth areas. Otherwise, it may cause different problems.
Attention should be paid to hand hygiene before and after using the cream. The use of gauze or spatula is important at this point.
During the treatment, a different cream or ointment should not be used. This does not respond to treatment or, on the contrary, can cause problems.
Source: https://www.sanofi.com.tr/dam/jcr:a2e5ac61-ea4c-43ba-bdf9-f7c610796d38/furacin-merhem-onayli-KUB_19.07.2022.pdf