Sometimes it can be difficult to stay away from sweets by dieting at home. When our blood sugar drops or when we crave sugar, we take shelter in dessert, even if we don't want it. In such cases, fit desserts that do not disrupt the diet come to our rescue. We bring a solution to the problem of staying in shape and sweet crisis with fit desserts! With the healthy fit dessert recipes that we will share shortly, you can make low-calorie healthy desserts with natural foods such as oats, whole wheat flour and dried fruits. Here are the most delicious fit dessert recipes we have chosen for you!
Oatmeal Snack Diet Balls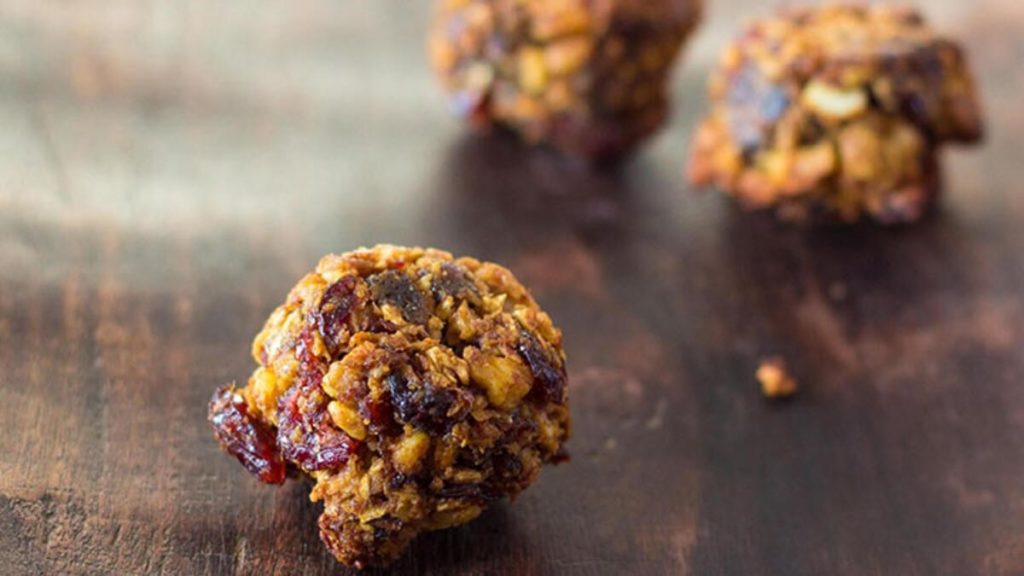 A healthy sweet snack and a delicious recipe without sugar that does not break the diet. Continue your sweet pleasure with oats and light fruits without gaining weight. Here is the recipe;
Materials:
200 ml (1 cup) dried raisins
2 teaspoon of cinnamon
1 teaspoon of honey
Pistachios, peanuts or hazelnuts
7-8 dates
100 ml oats
Preparation of:
Before starting the dessert, soak the dates and grapes in hot water for 5-10 minutes to soften them. Remove the seeds of our softened fruits and pass them through the blender. Then we should mix all the ingredients and add oats, cinnamon and honey last. In the meantime, you can lay greaseproof paper on the baking tray. Then form the dough into balls and place them on the tray. You can keep the oat balls in the refrigerator for a few hours and consume them easily.
Lemon Gluten-Free Fit Cake Recipe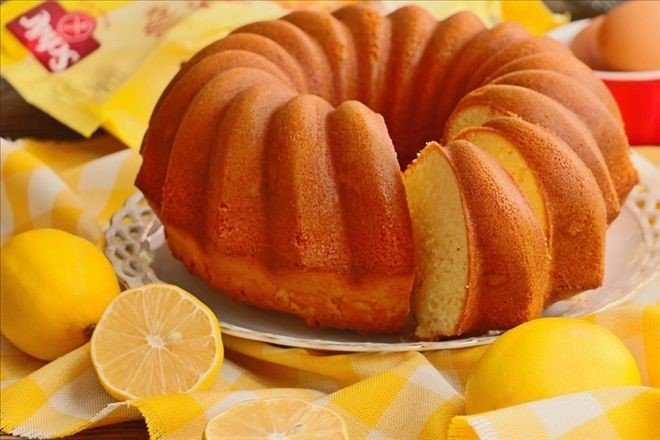 If you want to make a healthy and low-calorie gluten-free cake, this fit dessert recipe is for you!
Ingredients for the dough:
2 tablespoons of melted butter at room temperature
100 ml milk
200 ml whole wheat flour
1 packaged vanilla
Half tea glass of oil
Ingredients for the lemon filling:
2 eggs
6 tablespoons of whole wheat flour
Honey
Juice of 1 lemon
zest of 1 lemon
Preparation of:
We take the necessary ingredients for the dough in a large bowl and knead until a soft dough is obtained. We should oil the tray (you can lay it on oiled paper) and spread the dough well. Bake in the oven at 175 degrees until the top turns pink. After putting the dough in the oven, you can start making the lemon fillings. After whisking the egg well with honey, add lemon juice and a little lemon zest and mix it. Add flour and finally mix it all together. Then take out the dough that turns pink in the oven and pour the lemon filling on it. After lowering the heat to 140 degrees, we should keep it in the oven for another 20 minutes. After 20 minutes, you can serve it after it has cooled down completely.
Dark Chocolate Fit Cake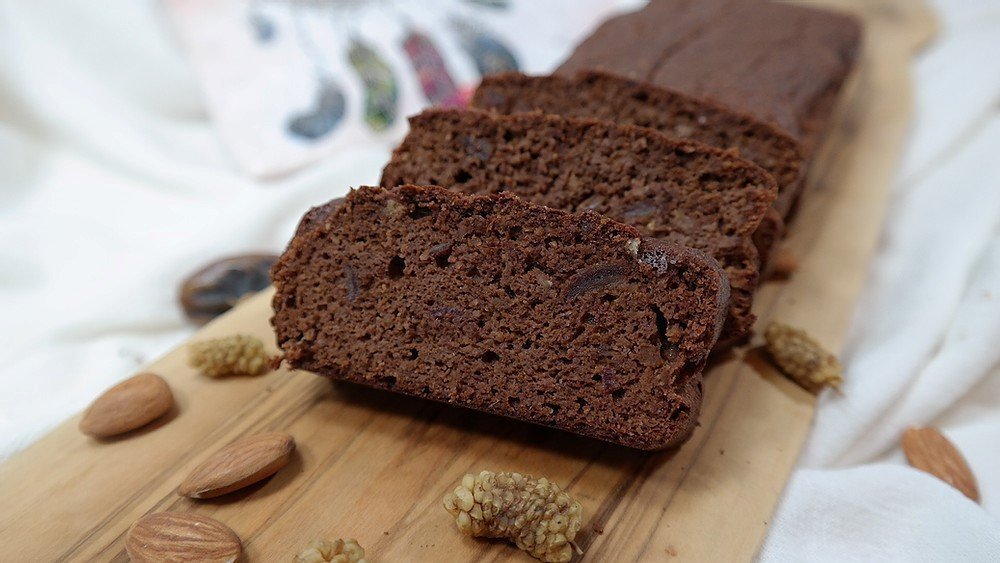 The key point of this recipe is to use almond flour and coconut flour together. You can use dark chocolate or honey as a completely natural sweetener.
Materials:
1 eggs
100 ml (half a glass) fine almond flour
2 tablespoons of coconut flour
1/4 cup unsweetened cocoa powder
1/2 teaspoon of baking powder
1/4 cup dark chocolate chips
1/3 cup almond oil
1/4 cup honey
1/4 cup unsweetened almond milk
1 tablespoon of melted coconut oil
Preparation of:
First we need to preheat the oven to 180℃. Place the almond flour, coconut flour, cocoa powder, baking powder and chocolate chips in a large bowl and whisk until there are no lumps. Then combine and add 1 egg, almond oil, honey and almond milk. The dough should be thicker than regular cake batter. Bake at 16°C for 18-180 minutes. Remove the cakes from the oven and cool for 5 minutes before slicing and serving.
Sugar Free Muffin Recipe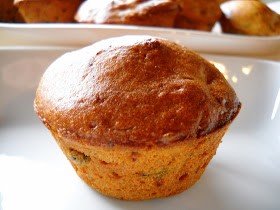 Want sweet but sugar-free muffins? Here is the recipe:
Materials:
400 ml (2 cups) apricot
4 tablespoons of molasses
1 pinch of salt
400 ml whole wheat flour
1 tablespoons of baking powder
2 pieces of eggs
1 pack of vanilla
4 tablespoon of honey
2 teaspoon of cinnamon
Preparation of:
We need to take flour, cinnamon, baking powder into the mixing bowl and mix them. We should chop the apricots into small pieces and add them to the dough mixture. Then we need to add vanillin, eggs, honey to the mixture. We have to run them all through a blender. In addition, we should put it in muffin molds and bake at 180 ℃ for 30-35 minutes. If you wish, you can add any fruit you want to sweeten it.
Carrot Fit Cake Recipe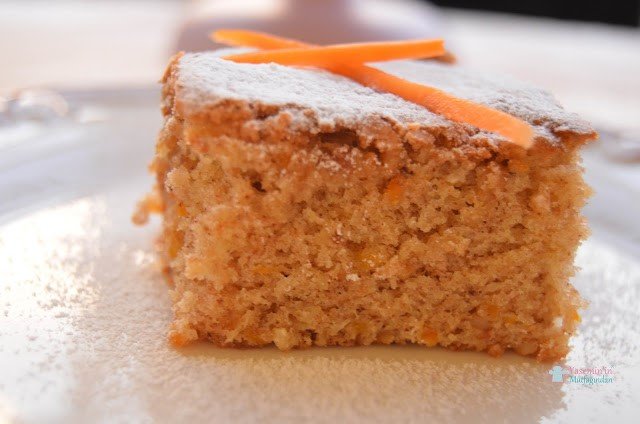 Finally, we share the carrot fit cake recipe among the fit dessert recipes. In addition, it is very light and delicious, and it will leave a mark on your palate! This low-calorie, whole wheat flour fit cake recipe is quite different from regular carrot cakes. Coconut oil, applesauce and honey are used.
Materials:
400 ml (2 cups) Grated Carrots
Whole wheat flour
Coconut oil
Raisins
applesauce
egg
Vanilla
Honey
Almond milk
Preparation of:
First of all, we must prepare the wet materials and the dry materials in separate containers. Afterwards, all wet ingredients except coconut oil should be collected in a bowl. Then we need to combine all the dry ingredients. We have to combine the wet ingredients with the dry ingredients and finally add the coconut oil. We should bake at 180℃ for 5-30 minutes. You can leave the carrot cake to cool and add sugar-free fruit sauce on it if you wish.
With the 5 different fit dessert recipes we shared above, we can meet our sweet needs while making a sustainable diet. As a bonus, at the end of our article mistakes made in diet We also share the article with you. Thus, you can take a look at the points you need to pay attention to while dieting. Happy and healthy days!
Last updated February 26, 2022