"The strongest man in the world" Are you wondering who? We were very curious and researched for you. Here is the strongest man in the world 2020, 24-year-old Ukrainian Oleksii Novikov!
Novikov, World's Strongest Men While he deserved first place by breaking the world record in weight lifting, he broke the deadlift record with exactly 537,5 kilograms! Thus, this miracle lifting brought him the title of the youngest and strongest man in the world.
strongest person in the world Of course, Oleksii Novikov worked hard to get this title and continues to work. The young athlete in an interview with protein-rich foods He eats 6 meals a day and takes 7.000 calories, mainly eats meat, oats and vegetables. states. However, Novikov admits that he eats sweets like ice cream and crackers on some days. The strongest man in the world, who is 136 kilograms and approximately 182 cm, reminds that he gets his strength from working hard and that this work is finished in the mind by concentrating completely on the weights with the phrase "Power is in the mind". Like this "World's Strongest Athlete" He emphasizes that he has succeeded in being a human being with this motto, and that he has adopted the importance of power and mind as 50% – 50%.
Novikov, the world's strongest powerlifter athlete, says that he started sports and weight training at the age of 14, and has followed Ukrainian athletes from an early age. However, he defines being the strongest athlete as the biggest thing he dreams of. In addition, the young athlete states that he never lost his motivation and that he enjoyed competing very much.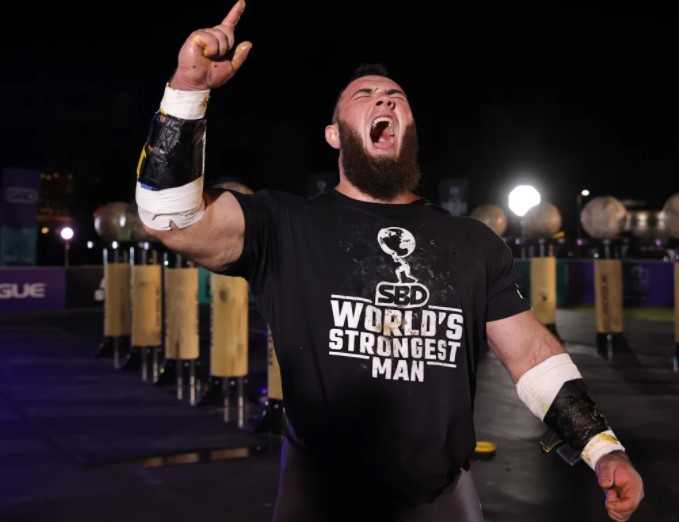 The World's Strongest Men List
List of the most powerful men in the world for the last 20 years, WSM We share with you the winners of the (World Strongest Man) competition below. We will also continue to update this list as winners are determined in the coming years. May health, sports and strength be with you!
| | | |
| --- | --- | --- |
| Year | World's Strongest Man | Country |
| 2000 | Janne Virtanen | Finlandiya |
| 2001 | Svend Karlsen | Norveç |
| 2002 | Mariusz Pudzianowski | Polonya |
| 2003 | Mariusz Pudzianowski | Polonya |
| 2004 | Vasyl Virastyuk | Ukrayna |
| 2005 | Mariusz Pudzianowski | Polonya |
| 2006 | Phil Pfister | America BIRLESIK Devletleri |
| 2007 | Mariusz Pudzianowski | Polonya |
| 2008 | Mariusz Pudzianowski | Polonya |
| 2009 | Žydrūnas Savickas | Litvanya |
| 2010 | Žydrūnas Savickas | Litvanya |
| 2011 | Brian shaw | America BIRLESIK Devletleri |
| 2012 | Žydrūnas Savickas | Litvanya |
| 2013 | Brian shaw | America BIRLESIK Devletleri |
| 2014 | Žydrūnas Savickas | Litvanya |
| 2015 | Brian shaw | America BIRLESIK Devletleri |
| 2016 | Brian shaw | America BIRLESIK Devletleri |
| 2017 | Eddie Hall | United Kingdom |
| 2018 | Hafþór Julius Björnsson | İzlanda |
| 2019 | Martin Licis | America BIRLESIK Devletleri |
| 2020 | Oleksii Novikov | Ukrayna |