Modern household appliances allow you to freeze any food instead of storing it. For those who like to prepare for winter, the price cheap deep freezers is the best option. Deep freezers sold horizontally and vertically are devices that allow you to use all kinds of meat, vegetables and fruits for long periods of time, summer and winter. Thanks to its wide product range, it is indispensable for nuclear families. Now let's examine the main and additional features of deep freezers together.
What is Deep Freezer? What are the types?
Manufacturers offer a variety of freezer appliances in terms of functions, dimensions, design and equipment. Equipped with an inverter or conventional compressor with storage volumes and high technology. The noise level during operation, the accuracy of maintaining the set temperature and electricity consumption depend on this. Models with the following controls are commercially available:
Mechanical – Adjustment is made using simple rotary switches.
Electronic – temperature is set and controlled on a display keypad.
The main distinguishing feature of the technique is its large capacity. This allows you to place products not only in baskets, but also on the bottom. The volume is from 98 to 508 liters. The devices are available in various designs and colors: beige, white, stainless steel.
Freezers are generally designed horizontally and vertically. The first type is considered a classic option and provides a homogeneous freezing process, when the door is opened, less hot air enters. The latter is more compact.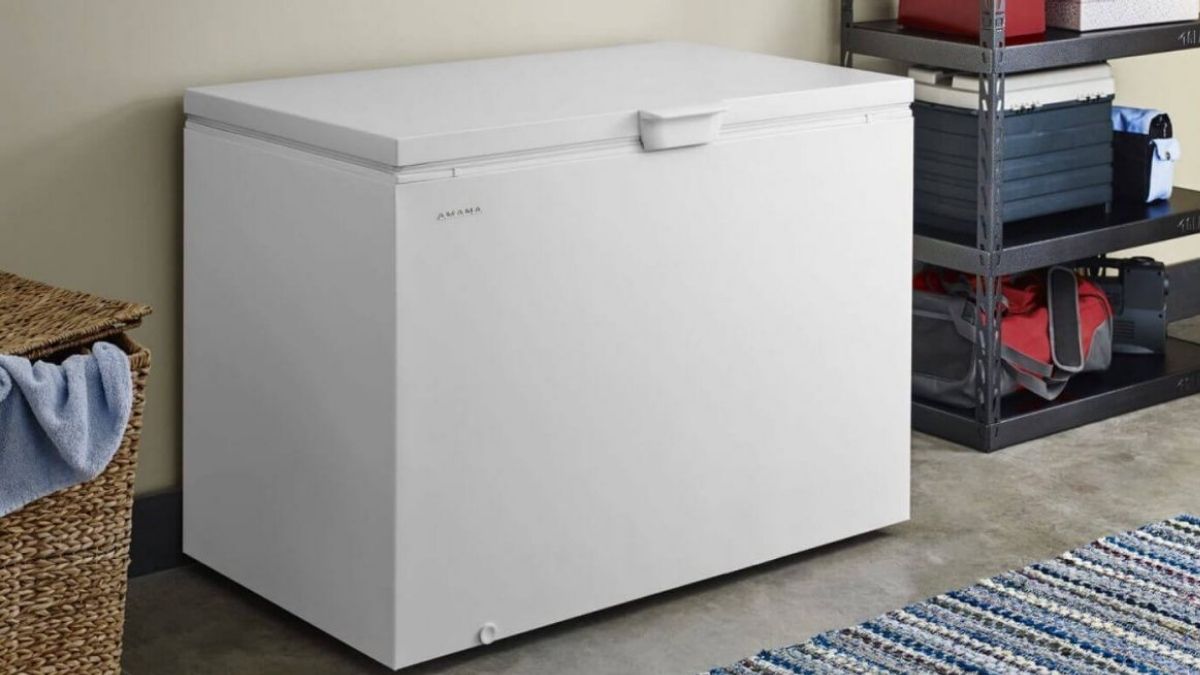 Energy Consumption Level of Deep Freezers
When choosing a refrigeration unit, consider not only the design, dimensions and capacity, but also the energy class:
A+ is the highest energy efficiency indicator;
A – use electricity efficiently;
E – power is not used efficiently.
Pay attention to this setting to save energy.
Features of Deep Freezers
The cost of a freezer depends on its additional features. More expensive models include the following features:
Door open signal – indication of poor closing of the device and heat input.
Ice maker – a form for creating cubes.
Reversing the door – allows you to change the opening direction.
Overvoltage protection – device continues to operate after normalization of the set parameter.
Display – shows the temperature in the chest and the set mode.
Child protection – accidental pressing of buttons on the operation panel is prevented.
Quick Freeze – Cools food in a short time.
Non-electric temperature protection – most models retain the setting for 12 hours when the power is turned off.
Popular freezer brands: Prime Technics, Liberton, Gorenje, Ardesto, Grifon. It is produced in China, Serbia, Turkey, Romania, Lithuania, Malaysia. The storage area does not require frequent defrosting. Thanks to intensive loading, freezing of products can be easily prevented.