In this article, we will talk about what are the foods that renew the skin. After all, who doesn't want their skin to be like a baby? Especially due to the masks we use during the pandemic period, we are all in search of renewing our skin. So, which foods are good for the skin, let's start to explain as soon as possible.
Foods That Are Good For The Skin
Most people try to correct and renew their skin with products such as skin cream, herbal soap, skin cleansing gel. However, it is possible to protect the skin by eating healthy foods with skin-friendly and skin-renewing foods! You can see the nutrients that regenerate cells and beautify the skin, respectively, below:
Skin Friendly Avocado
Avocado is a food rich in healthy fats. It is one of the nutrients that help the skin stay moist and flexible. It has many benefits not only for the skin but also for our body. (It helps digestion, is good for the eyes, protects the liver.) The antioxidants (lutein and zeaxanthin) contained in the avocado protect our skin from the sun's UV (ultraviolet) rays and radiations, delaying aging. In addition, avocado protects the skin from oxidative damage due to the vitamins A and C it contains. People who cannot consume avocado for any reason can massage their skin with avocado oil.
Walnut Is Good For The Skin
Walnut, which is rich in Omega-3 and Omega-6 fatty acids, ensures that the skin does not sag and provides a tighter appearance. Walnut, which is also rich in zinc, protects the skin from harmful factors and helps to heal wounds. You can throw walnuts in a glass of water in the evening and drink that water when you wake up in the morning. This will be very good for both your health and tightening of your skin. Of course, it is necessary to eat the walnut, provided that it is not exaggerated. It can cause serious health problems in allergy sufferers.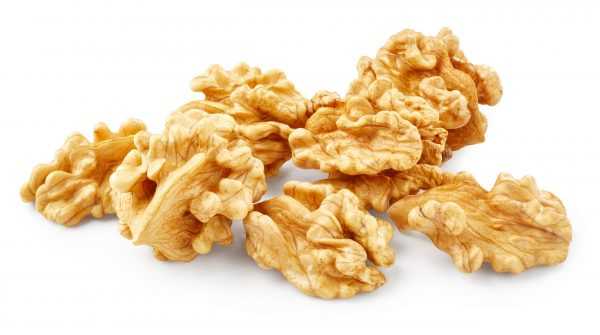 Fatty Fish Beautifies the Skin
Salmon and mackerel, which are among oily fish, are rich in Omega-3 fatty acids. (See: How to choose the best omega-3 fish oil?) Omega-3 is very important for the formation of a healthy skin and beautifies the skin. It helps to keep the skin supple and moist, and to produce new skin cells. Omega-3 fatty acids are also good for inflammations such as acne and wounds. The presence of zinc and vitamin E also helps to protect our skin health. In addition, fish is a high protein food.
Nutrient Renewing Skin Cells Sunflower Seeds
Sunflower seeds play a role in rejuvenating the skin thanks to its vitamin E content. Since it contains linoic acid, it is in the category of food that renews cells. The issue to be considered is that you should choose sunflower seeds without salt. Also, you should not consume it excessively because it contains fat. Consumption in the form of a handful 2 times a week is ideal.
Food That Repairs Skin Eggs
Egg, which is good for everything, takes its place among the foods that renew the skin. Egg white, which is very rich in collagen, is a very good food for skin regeneration. (See: collagen deficiency symptoms) Of course, eating the whole egg will be better for our body's quality protein intake.
Tomato is Perfect for Skin Health
It contains all carotenoids, especially lycopene. Thanks to this, it protects the skin against damage caused by the sun and prevents wrinkles. At the same time, since tomatoes are a great source of vitamin C, it gives a bright appearance to the skin.
Dark Chocolate Is The Happiest Of The Foods That Renew The Skin
Of course, chocolate is the happiest of the foods that renew the skin. Here's another reason to eat chocolate! Dark chocolate is rich in antioxidants because it contains intense cocoa. This protects the skin from damage caused by sunlight. It also prevents wrinkles and skin tightening, helps to improve skin texture. In order not to gain weight, we should prefer unsweetened dark chocolate with high cocoa content.
Green Tea Rejuvenates Skin
Green tea It contains the antioxidant catechin. Catechin protects the skin from sun damage, soothes, keeps it moist and rejuvenates the skin. In addition, green tea, which helps to reduce redness, accelerates the weight loss process and is perfect for the skin!
Skin Repair Fruit Red Grape
Red grape, which is in the category of fruits that repair the skin, contains antioxidants. resveratrol contains. Resveratrol slows down the aging of the skin. It also reduces the appearance of redness and helps the skin breathe.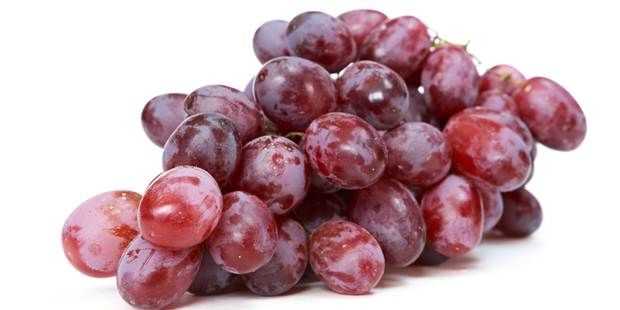 Cell Renewing Nutrient Soy
Another food that regenerates the skin is soy. Soy is a food containing isoflavones. Isoflavones have antioxidant properties. It is beneficial for both our skin and our body. As a nutrient that accelerates cell renewal, soy helps to reduce skin wrinkles, increase skin elasticity and improve skin dryness. It also protects from the damage of UV rays in the sun.
Food That Renews Skin Broccoli
Broccoli is very important for skin health due to the zinc, vitamins A and C it contains. It helps to prevent the skin from drying and wrinkling. However, lutein, which we say in avocado, is also present in broccoli. It also contains sulforaphane, which helps prevent skin cancer and protect it from sunlight damage. Broccoli is perfect for our skin health!
Red or Yellow Bell Pepper
Foods that regenerate the skin It also includes red and yellow bell peppers. Red and yellow bell peppers are a source of beta carotene and vitamin C. In this way, it helps in reducing the appearance of fine lines around the eyes. It also reduces sun sensitivity. As skin-repairing nutrients, it gives the skin a brighter and firmer appearance.
In this article, we tried to summarize the answer to the question of what are the foods that regenerate the skin. Instead of cream, mask and serum alternatives, we can smoothen our skin naturally and with proper nutrition. In addition to the foods we have mentioned, water consumption should also be abundant for skin regeneration. Caffeine and alcohol consumption should also be reduced. Don't forget to exercise too! 🙂
Ayca Gulsum ERDEM