The fitness glove, designed to lift the weights without feeling pain and easily grasp them, is one of the most important equipment we use in training. So what do we need to pay attention to most when buying weight gloves that improve our weight lifting performance? When choosing gloves, should we choose soft or hard? How should the wrist grip be? Also, of course, our hands should not sweat, right? In this article, we are here with 3 different wrist supported fitness gloves that we have chosen for you.
Wrist Supported Fitness Gloves
Many of us use fitness gloves even if they are doing sports at home during the quarantine period. The features of the weight glove we will choose are very important at this point in order to be able to easily grasp and lift the dumbbell when we take it in our hands. Before moving on to our fitness glove review, let's briefly touch on a few critical points that we should pay attention to when choosing gloves.
The fitness glove should not be produced from a material that makes the hand sweaty, it must be designed to breathe on the hand and palm.
Neither large nor small gloves should be chosen, the glove being too tight or loose directly affects the weight-lifting performance. You should choose exactly according to the size of your hand.
The palm of the weight glove should not be too soft or too hard, it is ideal that it be medium-hard or soft. Especially with too much weight and too many repetitions. (For the correct method Click here.)
Fingerless fitness gloves should be chosen for better grip.
Wraparound fitness glove while lifting weights, it relieves the load on the wrists and prevents injuries.
So, after this brief briefing, let's start our review right away.
1. Nike Wrist Support Fitness Gloves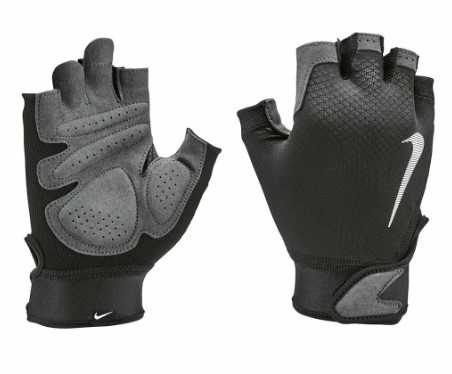 As Nike wrist supported fitness glove, we are here with Nike Ultimate Fitness. The most important feature is the dense foam filling used in the design phase. In this way, it protects your palms quite well. In addition, the upper part of the glove has pores that allow air flow. In addition, it provides a comfortable grip by wrapping the wrist thanks to the easily adjustable Velcro strap.
Plus Features:
breathable fabric
Palm protection (special foam padding)
Finger pulls for easy removal
Minus feature:
Short velcro strap around the wrist
2. Under Armor Wrap-around Fitness Glove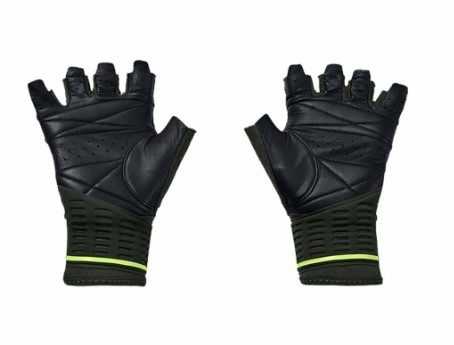 The Under Armor brand is one of our favorite sports brands. However, they have achieved the standard quality in all the products they produce and they are increasing their share in the sector day by day. We can say that Weightlifting, the Under Armor wrist supported fitness glove, has also managed to stand out from its competitors with its unique features.
Plus Features:
Durable fabric on the upper
Maximum protection and grip with leather palm surface
Breathable holes on the top and inside
To wipe sweat, the thumb part designed from terry cloth
Full wrist protection support with elastic wrist strap
Minus Feature:
- No
3. Harbinger Wrist Support Weight Gloves
Our last recommendation comes from Harbinger, the brand for years in weight equipment and accessories. Harbinger Mens Training does a really good job with its wrist-hugging fitness glove features.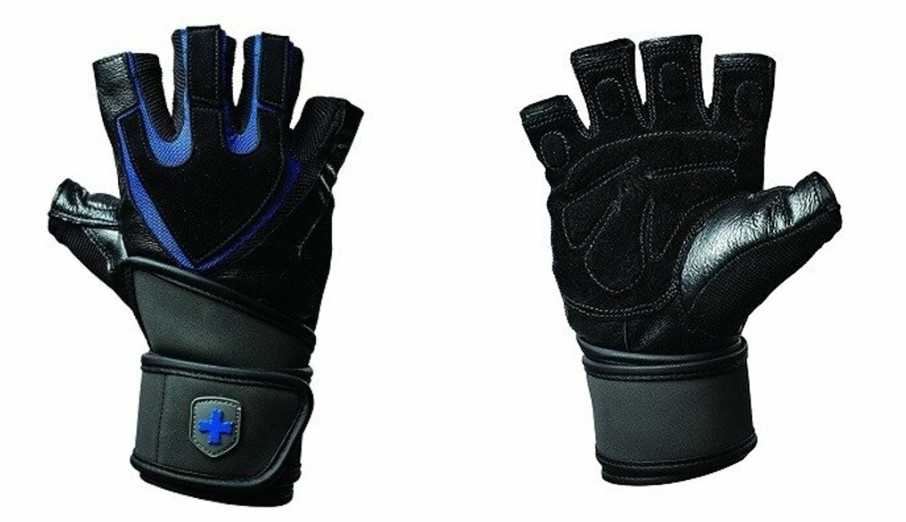 Plus Features:
With its ComfortTechTM special fabric, it is resistant to washing in the washing machine.
Opportunity to work without sweaty hands with NoSweatTM feature that expels sweat
Extra protection for the palm and thumb by reducing the pressure on the hands thanks to TechGelTM technology
High sense of confidence thanks to the flexible wrist support
Minus Feature:
- No
In our review, we reviewed the best wrist-hugging fitness gloves, weight gloves for you. If you decide to buy one of these products, you can buy it by searching the internet.
Last updated October 3, 2021