2021 Physical Education and Sports Teaching (BESYO) base points list has been announced. Also by 2022 BESYO base points In the table, you can see the name of the universities, the department you will enter, the type of score, the placement and the quota information.
Before asking how many BESYO base points Physical Education and Sports Teaching Don't forget to skip the threshold rule. As much as the importance of the base scores, the first 800 thousand conditions are now sought for sports teaching. If you pass the 800.000 threshold, the base points are activated.. (There is no threshold requirement for the departments of coaching, sports management, exercise and sports sciences.)
How to Earn BESYO?
If you have a sports background, if you are a sports lover and want to turn sports into a profession, BESYO is just for you. However earning BESYO If you want to, you must first reach the base scores of the universities. For Physical Education and Sports Teaching, you must also be in the first 800 thousand. Of course later BESYO special talent examsYou must join and complete it successfully.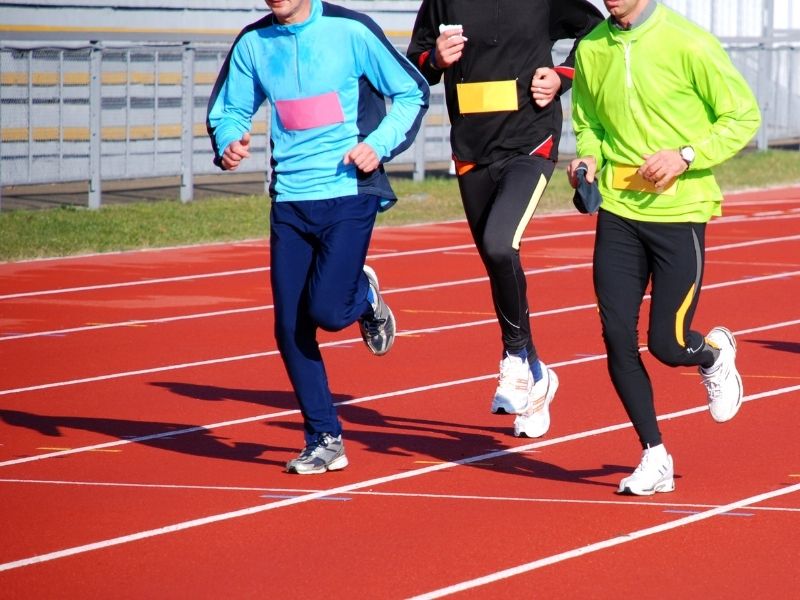 In order to take the aptitude tests, Basic Proficiency Test (TYT) You must pass successfully. With TYT 200 points above, you gain the right to enter the talent exams opened by many universities. In the meantime, you can search for BESYO courses that will prepare you for special talent exams. BESYO special talent exam Topics are generally as follows:
Running and endurance trails
Coordination and balance tests
Branch exams
What are BESYO Departments?
Coaching
Physical Education and Sports Teaching
Sports Management
Recreation Education
Exercise and Sport Sciences
Related Article: Fitness Coaching
Is It Hard To Earn BESYO? Is It Easily Earned?
Winning BESYO primarily depends on how you are with sports. In general, athletes are determined and ambitious. If you have athletic performance, endurance and strength, as well as a sense of ambition and not giving up, you can win BESYO. Of course, everything does not end with winning BESYO. You should constantly improve yourself in the field of sports you want to focus on, read a lot, be willing to take education and learn.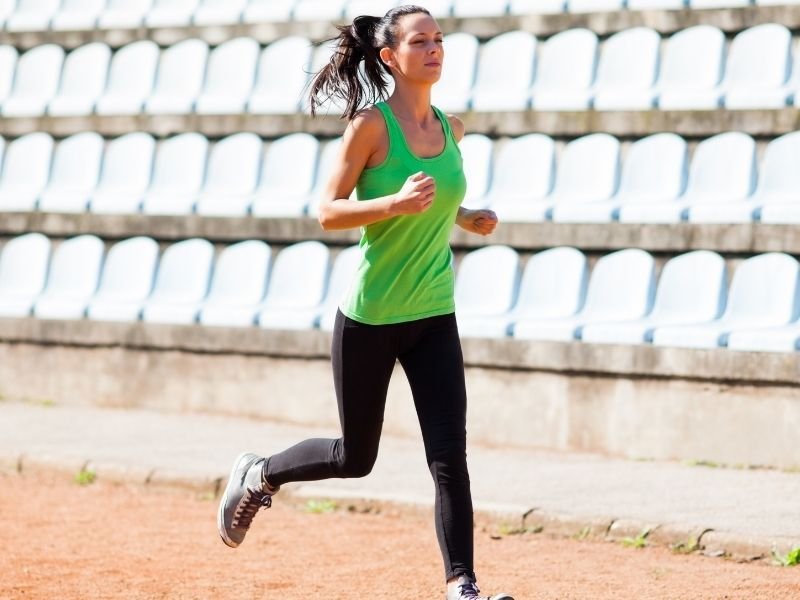 BESYO Base Points
To see the nets of the last person placed according to the base score yokatlasgov.trPlease visit
| | |
| --- | --- |
| University | BESYO Base Points |
| Adana Cukurova University | Teaching Dam: 800 , Coaching: 150 TYT |
| Adiyaman University | Teaching Dam: 800, Coaching: 160 TYT |
| Afyon Kocatepe UNI. | Teaching Dam: 800, Coaching: 150 TYT Recreation: 150 TYT |
| Ağrı İbrahim Çeçen University. | Teaching Dam: 800, Coaching: 150 TYT Ant2: 150 TYT |
| Aksaray University | Teaching Dam: 800, Coaching: 150 TYT Sports Management: 150 TYT |
| Amasya University | Teaching Dam: 800 |
| Ankara University | Teaching Dam: 800, Coaching: 220 TYT Sports Management: 220 TYT |
| Ankara Hacettepe | Teaching Dam: 800 , Coaching: 230 TYT Recreation: 230 TYT |
| Ankara Gazi | Teaching Dam: 800, Coaching: 230 TYT |
| Ankara Yildirim Beyazit University. | Exercise and Sport Sciences:200 |
| Antalya Mediterranean | Teaching Dam: 800 , Coaching: 150 TYT Recreation: 185 TYT |
| Alanya Alaaddin Keykubat | Teaching Dam: 800 , Coaching: 180 TYT Recreation: 150 TYT |
| Ardahan University | Teaching Dam: 800, Sports Management: 180 TYT |
| Aydin Andan Menderes | Teaching Dam: 800, Other Departments: 150 TYT |
| Balikesir University | Teaching Dam: 800, Coaching: 150 TYT, Coaching 2. Teaching: 150 TYT Sports Management: 150 TYT, Sports Management 2. Training: 150 TYT |
| Bartin University | Teaching Dam: 800, Coaching: 150 TYT, Coaching 2. Teaching: 150 TYT, Sports Management: 150 TYT, Sports Management 2. Teaching: 150 TYT Recreation: 150 TYT Rek2: 150 TYT |
| Batman University | Teaching Dam: 800, Coaching: 150 TYT, Sports Management: 150 TYT, Sports Management 2. Teaching: 150 TYT |
| Bayburt University | Teaching Dam: 800, Coaching: 170 TYT, Coaching 2nd Education: 170 TYT, Sports Management: 170 TYT, Sports Management 2nd Education: 170 TYT |
| Bitlis University | Teaching Dam: 800 |
| Bolu University | Teaching Dam: 800, Coaching: 150 TYT, Coaching 2. Teaching: 150 TYT, Sports Management: 150 TYT, Sports Management 2. Training: 150 TYT |
| Burdur University | Teaching Dam: 800, Coaching: 150 TYT, Coaching 2. Teaching: 150 TYT |
| Bursa Uludag University. | Teaching Dam: 800, Coaching: 180 TYT |
| Canakkale 18 March | Teaching Dam: 800, Coaching: 210 TYT, Coaching 2. Teaching: 190 TYT, Sports Management: 210 TYT, Sports Management 2. Training: 150 TYT Recreation: 150 TYT |
| Corum Hittite University | Teaching Dam: 800, Coaching: 150 TYT, Coaching 2. Teaching: 150 TYT, Sports Management: 150 TYT, Sports Management 2. Training: 150 TYT, Recreation: 150 TYT |
| Denizli Pamukkale University. | Teaching Dam: 800, Coaching: 200 TYT, Recreation: 150 TYT |
| Diyarbakir University | Teaching Dam: 800, Coaching: 150 TYT, Sports Management: 150 TYT |
| Düzce University | Teaching Dam: 800, Coaching: 200 TYT, Sports Management: 150 TYT |
| Edirne Trakya University | Teaching Dam: 800, Coaching: 150 TYT, Coaching 2. Teaching: 150 TYT, Sports Management: 150 TYT, Sports Management 2. Training: 150 TYT, Recreation: 150 TYT |
| Elazig Firat University. | Teaching Dam: 800, Coaching: 200 TYT, Coaching 2. Teaching: 200 TYT, Recreation: 160 TYT, Rek2: 160 |
| Erzincan Binali Yildirim | Besyo Eğitim Dam: 800: 800, Faculty of Education. Teaching Dam: 800, Sports Management: 170 TYT |
| Erzurum Ataturk University. | Teaching Dam: 800, Coaching: 150 TYT, Coaching 2. Teaching: 150 TYT, Recreation: 150 TYT, Rek2: 150 TYT |
| Erzurum Technical Uni. | Teaching Dam: 800 |
| Eskisehir Technical Uni. | Teaching Dam: 800, Coaching: 150 TYT, Recreation: 150 TYT |
| Gaziantep University. | Teaching Dam: 800, Coaching: 220 TYT Sports Management: 220 TYT |
| Giresun University | Teaching Dam: 800, Coaching: 180 TYT |
| Gümüşhane University | Teaching Dam: 800, Coaching: 150 TYT, Sports Management: 150 TYT, Sports Management 2nd Education: 150 TYT |
| Hakkari University | Teaching Dam: 800 |
| Hatay Mustafa Kemal University. | Teacher: 800, Coaching: 150 TYT, Sports Management: 150 TYT, Recreation: 150 TYT |
| Igdir University | Teaching Dam: 800, Ant: 180 TYT Coaching 2. Teaching: 180 TYT |
| Isparta Suleyman Demirel | Teaching Dam: 800, Coaching: 150 TYT, Sports Management: 150 TYT, Sports Management 2nd Education: 150 TYT |
| Istanbul University | Teacher: 800TYT, Coaching: 200TYT, Sports Management: 240 TYT |
| Istanbul Marmara University | Teaching Dam: 800, Coaching: 200 TYT, Sports Management: 240 TYT |
| Istanbul Health Sciences | Exercise and Sport Sciences: 200 TYT |
| Izmir Aegean University. | Teaching Dam: 800, Coaching: 150 TYT, Coaching 2. Teaching: 150 TYT, Sports Management: 180 TYT |
| Izmir Dokuz Eylul University. | Teaching Dam: 800, Coaching: 180 TYT |
| Kahramanmaras Sutcu I. | Teaching Dam: 800, Coaching: 180 TYT, Coaching 2nd Education: 180 TYT |
| Karabuk University | Teaching Dam: 800, Coaching: 150 TYT |
| Karamanoglu MB Uni. | Teaching Dam: 800, Coaching: 150 TYT, Coaching 2nd Education: 150 TYT |
| Kars Kafkas University | Teaching: 800, Coaching: 150 Sports Management: 150 Sports Management 2. Teaching: 150 |
| Kastamonu University | Teaching Dam: 800, Coaching: 190 TYT, Coaching 2. Teaching: 190 TYT, Sports Management: 190 TYT, Sports Management 2. Teaching: 190 TYT |
| Kayseri Erciyes University. | Teaching Dam: 800, Coaching: 150 TYT, Sports Management: 150 TYT, Recreation: 150 TYT |
| Kirikkale University | Teaching Dam: 800, Coaching: 150 TYT, Recreation: 150 TYT |
| Kirsehir Ahi Evran University. | Teaching Dam: 800, Coaching: 150 TYT, Sports Management: 150 TYT |
| Kilis 7 December University. | Teaching Dam: 800, Teacher: 800 TYT, Coaching: 150 TYT, Coaching 2. Teaching: 150 TYT |
| Konya Selcuk University | Teaching Dam: 800, Coaching: 150 TYT, Coaching 2nd Education: 150 TYT, Sports Management: 150 TYT, Sports Management 2nd Education: 150 TYT, Recreation: 150 TYT, Rek2: 150 TYT |
| Konya Necmettin Erb. uni. | Teaching Dam: 800 |
| Kütahya Dumlupinar | Teaching Dam: 800, Coaching: 150 TYT, Coaching 2nd Education: 150 TYT, Sports Management: 150 TYT, Sports Management 2nd Education: 150 TYT, Recreation: 150 TYT, Rek2: 150 TYT |
| Malatya Inonu University | Teaching Dam: 800, Coaching: 210 TYT, Eng. Exhaust: 210 TYT |
| Manisa CBU | Teaching Dam: 800, Coaching: 180 TYT, Sports Management: 180 TYT, Recreation: 180 TYT |
| Mardin Artuklu University. | Teaching Dam: 800, Coaching: 180 TYT, Sports Management: 180 TYT, Coaching 2nd Education: 180 TYT |
| Mersin University | Teaching Dam: 800, Coaching: 150 TYT, Sports Management: 150 TYT, Recreation: 150 TYT, Rek2: 150 TYT |
| Muğla Sıtkı Koçman University. | Teaching Dam: 800, Coaching: 150 TYT, An2: 150 TYT, Sports Management: 150 TYT, Sports Management 2nd Education: 150 TYT, Recreation: 150 TYT, Rek2: 150 TYT |
| Mus Alparslan University. | Teaching Dam: 800, Coaching: 160 TYT, Sports Management: 160 TYT, Eng. Exhaust: 800 TYT |
| Nevşehir Hacı BV Uni. | Teaching Dam: 800, Coaching: 160 TYT |
| Nigde Omer Halis Demir | Teaching Dam: 800, Ant: 180 TYT, Coaching 2nd Education: 180 TYT |
| Ordu University | Teaching Dam: 800 , Sports Management: 150 TYT |
| Osmaniye Korkut A. Uni. | Teaching Dam: 800 |
| Rize RTE Uni. | Teaching Dam: 800 |
| Sakarya University. | Teaching Dam: 800, Coaching: 180 TYT |
| Samsun Nineteen May | Teaching Dam: 800, Coaching: 150 TYT, An2: 150 TYT, Sports Management: 150 TYT, Sports Management 2nd Education: 150 TYT, Recreation: 150 TYT |
| Siirt University | Teaching Dam: 800, Coaching: 150 TYT, An2: 150 TYT, Sports Management: 150 TYT, Sports Management 2nd Education: 150 TYT |
| Sinop University | Teaching Dam: 800, Coaching: 180 TYT |
| Sivas University | Teaching Dam: 800, Coaching: 150 TYT, Sports Management: 150 TYT |
| Sanliurfa Harran University. | Teaching Dam: 800, Coaching: 170 TYT |
| Sirnak University | Teaching Dam: 800 |
| Tekirdag NKU | Teaching Dam: 800 , Sports Management: 150 TYT |
| Tokat Gaziosmanpasa University. | Teaching Dam: 800, Coaching: 150 TYT, Coaching 2. Teaching: 150 TYT, Sports Management: 150 TYT |
| Trabzon University | Teaching Dam: 800, Coaching: 150 TYT |
| Tunceli Munzur University | Teaching Dam: 800, Coaching: 190 TYT, Sports Management: 190 TYT, Recreation: 190 TYT |
| Van Yüzüncü Yıl University. | Teaching Dam: 800, Coaching: 180 TYT |
| Yozgat Bozok University. | Teaching Dam: 800 , Coaching: 190 TYT , Coaching 2. Teaching: 190 TYT , Sports Management: 190 TYT , Sports Management 2. Training: 190 TYT |
| Zonguldak B.Ecevit University | Teaching Dam: 800 |
BESYO Base Points 2021
Related Article: Dietitian Assignment Points
Last updated February 24, 2022