KPSS for university undergraduates nutrition and dietetic assignment We share the dietitian assignment scores in order. You can also find information about the quota, institution name and base score in this article. What about nutrition and dietetics how many points assigned with? Is it difficult to appoint a dietitian and how many points must be obtained from KPSS in order to become a dietitian? Below are the answers to these questions and by years. dietitian appointments 2023 current You can find the scoreboard.
With How Many Points Are Nutrition and Dietetics Assigned?
Being a permanent dietitian in the state, undergraduate graduates have to score above 70 in the KPSS exam. However, when we examine the nutrition and dietetic assignment scores in recent years, your base score is at least 90 we see that. This means that there is a lot of competition to be a permanent dietitian. Especially in recent years, as the number of dietitians and graduates increases, it becomes more difficult to appoint a dietitian. public institutions per year. How many dietitians are appointed? If you are asking, we can say that approximately 200 – 300 dietitians have been appointed.
You may be interested in: How to Get Fitness Coaching Certificate?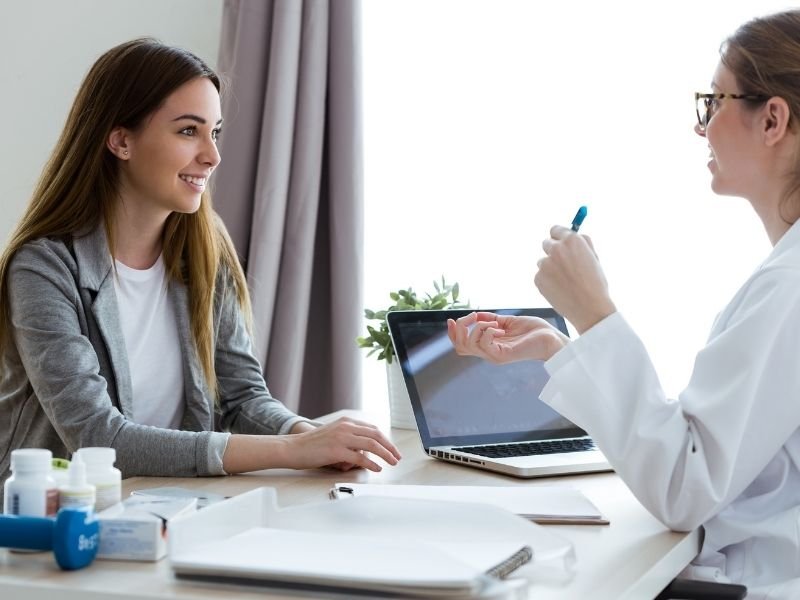 You may be interested in: Bright Future 2 Years Health Departments
Dietitian Assignment Points (2023 Current Points)
| | | | | |
| --- | --- | --- | --- | --- |
| 2023 Dietitian Appointment Scores – Name of Institution | Squad Title | Number of Quotas | 2023 Dietitian Appointment Scores Minimum Score | 2023 Dietitian Appointment Scores Highest Score |
| ISTANBUL KADIKOY DISTRICT HEALTH DIRECTORATE / ISTANBUL / MOH-PROVINCE | NUTRITIONIST | 1 | 92,77904 | 92,77904 |
| IZMIR KARABAGLAR DISTRICT HEALTH DIRECTORATE / IZMIR / MOH-PROVINCES | NUTRITIONIST | 1 | 92,25314 | 92,25314 |
| TR MINISTRY OF HEALTH İZMİR ATATÜRK EDUCATION AND RESEARCH HOSPITAL / İZMİR / MOH-PROVINCIAL | NUTRITIONIST | 1 | 91,9766 | 91,9766 |
| ISTANBUL FATIH DISTRICT HEALTH DIRECTORATE / ISTANBUL / MOH-PROVINCE | NUTRITIONIST | 1 | 91,76569 | 91,76569 |
| TR MINISTRY OF HEALTH SİVAS STATE HOSPITAL / SİVAS / MOH - PROVINCIAL | NUTRITIONIST | 1 | 91,74037 | 91,74037 |
| TR MINISTRY OF HEALTH ANKARA EDUCATION AND RESEARCH HOSPITAL / ANKARA / MOH-PROVINCIAL | NUTRITIONIST | 1 | 91,69725 | 91,69725 |
| AKSARAY CENTRAL COMMUNITY HEALTH CENTER / AKSARAY / MOH-PROVINCES | NUTRITIONIST | 1 | 91,60538 | 91,60538 |
| TR MINISTRY OF HEALTH İZMİR ALSANCAK NEVVAR SALİH İŞGÖREN STATE HOSPITAL / İZMİR / MOH-TOWN | NUTRITIONIST | 1 | 91,59413 | 91,59413 |
| TR MINISTRY OF HEALTH ADANA CITY HOSPITAL / ADANA / MOH-PROVINCE | NUTRITIONIST | 1 | 91,47227 | 91,47227 |
| ISTANBUL PENDIK DISTRICT HEALTH DIRECTORATE / ISTANBUL / MOH-PROVINCE | NUTRITIONIST | 1 | 91,3804 | 91,3804 |
| TR MINISTRY OF HEALTH SİVAS NUMNE HOSPITAL / SİVAS / MOH-TOWN | NUTRITIONIST | 1 | 91,31196 | 91,31196 |
| TR MINISTRY OF HEALTH GÖZTEPE PROF. DR. SÜLEYMAN YALÇIN CITY HOSPITAL / ISTANBUL / MOH-PROVINCE | NUTRITIONIST | 1 | 91,29884 | 91,29884 |
| ISTANBUL MALTEPE DISTRICT HEALTH DIRECTORATE / ISTANBUL / MOH-PROVINCE | NUTRITIONIST | 1 | 91,2801 | 91,2801 |
| TR MINISTRY OF HEALTH MERSIN CITY HOSPITAL / MERSIN / MOH-PROVINCE | NUTRITIONIST | 1 | 91,20698 | 91,20698 |
| TR MINISTRY OF HEALTH BOZÜYÜK STATE HOSPITAL / BİLECİK / MOH-PROVINCES | NUTRITIONIST | 1 | 91,19573 | 91,19573 |
| TR MINISTRY OF HEALTH CORUM EROL OLÇOK TRAINING AND RESEARCH HOSPITAL / CORUM / MOH-PROVINCES | NUTRITIONIST | 1 | 91,07949 | 91,07949 |
| TR MINISTRY OF HEALTH KONYA CITY HOSPITAL / KONYA / MOH-PROVINCE | NUTRITIONIST | 2 | 91,05512 | 94,36702 |
| TR MINISTRY OF HEALTH TUZLA STATE HOSPITAL / ISTANBUL / MOH-PROVINCES | NUTRITIONIST | 1 | 91,04386 | 91,04386 |
| TR MINISTRY OF HEALTH ÇEKİRGE STATE HOSPITAL / BURSA / MOH-PROVINCES | NUTRITIONIST | 1 | 91,03356 | 91,03356 |
| TR MINISTRY OF HEALTH BORON PHYSICAL THERAPY AND REHABILITATION EDUCATION AND RESEARCH HOSPITAL / NIGDE / SB-TOWN | NUTRITIONIST | 1 | 91,03074 | 91,03074 |
| TR MINISTRY OF HEALTH CORLU STATE HOSPITAL / TEKIRDAG / MOH-PROVINCES | NUTRITIONIST | 1 | 90,99793 | 90,99793 |
| TR MINISTRY OF HEALTH KAHRAMANMARAŞ NECIP FAZIL CITY HOSPITAL / KAHRAMANMARAŞ / MOH-TOWN | NUTRITIONIST | 1 | 90,97919 | 90,97919 |
| TR MINISTRY OF HEALTH DORTYOL STATE HOSPITAL / HATAY / MOH-PROVINCES | NUTRITIONIST | 1 | 90,96793 | 90,96793 |
| KOCAELİ IZMIT DISTRICT HEALTH DIRECTORATE / KOCAELİ / MOH-PROVINCIAL | NUTRITIONIST | 1 | 90,952 | 90,952 |
| TR MINISTRY OF HEALTH TOROS STATE HOSPITAL / MERSIN / MOH-PROVINCES | NUTRITIONIST | 1 | 90,89013 | 90,89013 |
| TR MINISTRY OF HEALTH CERMIK STATE HOSPITAL / DIYARBAKIR / MOH-PROVINCE | NUTRITIONIST | 1 | 90,88919 | 90,88919 |
| TR MINISTRY OF HEALTH ISTANBUL SULTAN 2. ABDULHAMID HAN EDUCATION AND RESEARCH HOSPITAL / ISTANBUL / MOH-TOWN | NUTRITIONIST | 1 | 90,85451 | 90,85451 |
| TR MINISTRY OF HEALTH SAKARYA TRAINING AND RESEARCH HOSPITAL / SAKARYA / MOH-PROVINCE | NUTRITIONIST | 1 | 90,85169 | 90,85169 |
| TR MINISTRY OF HEALTH NEVŞEHİR STATE HOSPITAL / NEVŞEHİR / MOH-TOWN | NUTRITIONIST | 1 | 90,81888 | 90,81888 |
| TR MINISTRY OF HEALTH SILIFKE STATE HOSPITAL / MERSIN / MOH-PROVINCE | NUTRITIONIST | 1 | 90,79451 | 90,79451 |
| TR MINISTRY OF HEALTH KÜTAHYA EVLIYA ÇELEBİ EDUCATION AND RESEARCH HOSPITAL / KÜTAHYA / MOH-PROVINCES | NUTRITIONIST | 2 | 90,78888 | 91,17417 |
| ISTANBUL BEŞİKTAŞ DISTRICT HEALTH DIRECTORATE / ISTANBUL / MOH-PROVINCE | NUTRITIONIST | 1 | 90,7842 | 90,7842 |
| TR MINISTRY OF HEALTH GAZIANTEP 25 DECEMBER STATE HOSPITAL / GAZIANTEP / MOH-PROVINCE | NUTRITIONIST | 2 | 90,77295 | 90,88732 |
| TR MINISTRY OF HEALTH BUCA SEYFI DEMİRSOY EDUCATION AND RESEARCH HOSPITAL / İZMİR / MOH-PROVINCIAL | NUTRITIONIST | 1 | 90,77014 | 90,77014 |
| TR MINISTRY OF HEALTH ANKARA DIŞKAPI YILDIRIM BEYAZIT EDUCATION AND RESEARCH HOSPITAL / ANKARA / MOH-TESTRA | NUTRITIONIST | 4 | 90,75139 | 91,60538 |
| TR MINISTRY OF HEALTH TIRE STATE HOSPITAL / IZMIR / MOH-PROVINCES | NUTRITIONIST | 1 | 90,74953 | 90,74953 |
| TR MINISTRY OF HEALTH ODEMIS STATE HOSPITAL / IZMIR / MOH-THE PROVINCE | NUTRITIONIST | 1 | 90,74576 | 90,74576 |
| TR MINISTRY OF HEALTH SANLIURFA EDUCATION AND RESEARCH HOSPITAL / SANLIURFA / MOH-TOWN | NUTRITIONIST | 2 | 90,7439 | 90,77576 |
| TR MINISTRY OF HEALTH BEYLIKDUZU STATE HOSPITAL / ISTANBUL / MOH-PROVINCE | NUTRITIONIST | 1 | 90,73827 | 90,73827 |
| TR MINISTRY OF HEALTH TARSUS STATE HOSPITAL / MERSIN / MOH-PROVINCE | NUTRITIONIST | 1 | 90,72983 | 90,72983 |
| TR MINISTRY OF HEALTH IZMIR BOZYAKA EDUCATION AND RESEARCH HOSPITAL / IZMIR / MOH-PROVINCIAL | NUTRITIONIST | 2 | 90,72139 | 91,07386 |
| TR MINISTRY OF HEALTH BAYBURT STATE HOSPITAL / BAYBURT / MOH-PROVINCES | NUTRITIONIST | 1 | 90,71576 | 90,71576 |
| TR MINISTRY OF HEALTH ANKARA ATATÜRK SANATTORY EDUCATION AND RESEARCH HOSPITAL / ANKARA / MOH-PROVINCIAL | NUTRITIONIST | 1 | 90,7139 | 90,7139 |
| TR MINISTRY OF HEALTH KARTAL DR. LÜTFİ KIRDAR CITY HOSPITAL / ISTANBUL / MOH-PROVINCE | NUTRITIONIST | 1 | 90,70546 | 90,70546 |
| TR MINISTRY OF HEALTH GAZİOSMANPAŞA EDUCATION AND RESEARCH HOSPITAL / ISTANBUL / MOH-PROVINCE | NUTRITIONIST | 1 | 90,70546 | 90,70546 |
| TR MINISTRY OF HEALTH ANKARA DR. SAMİ ULUS Gynecology, Birth and Child Health and Diseases EAH / ANKARA / MOH-TOWN | NUTRITIONIST | 4 | 90,67546 | 91,17698 |
| TR MINISTRY OF HEALTH ARTVIN STATE HOSPITAL / ARTVIN / MOH-PROVINCES | NUTRITIONIST | 1 | 90,67546 | 90,67546 |
| TR MINISTRY OF HEALTH BURSA HIGH SPECIALIZATION EDUCATION AND RESEARCH HOSPITAL / BURSA / MOH-PROVINCE | NUTRITIONIST | 2 | 90,65953 | 90,87888 |
| TR MINISTRY OF HEALTH BURSA CITY HOSPITAL / BURSA / MOH-PROVINCE | NUTRITIONIST | 2 | 90,62953 | 91,15823 |
| TR MINISTRY OF HEALTH ZİLE STATE HOSPITAL / TOKAT / MOH-PROVINCES | NUTRITIONIST | 1 | 90,62671 | 90,62671 |
| TR MINISTRY OF HEALTH KIRKLARELİ TRAINING AND RESEARCH HOSPITAL / KIRKLARELİ / MOH-PROVINCE | NUTRITIONIST | 1 | 90,61922 | 90,61922 |
| TR MINISTRY OF HEALTH LULEBURGAZ STATE HOSPITAL / KIRKLARELİ / MOH-PROVINCE | NUTRITIONIST | 1 | 90,61641 | 90,61641 |
| TR MINISTRY OF HEALTH BERGAMA NECLA MİTHAT ÖZTÜRE STATE HOSPITAL / İZMİR / MOH-PROVINCE | NUTRITIONIST | 1 | 90,61359 | 90,61359 |
| TR MINISTRY OF HEALTH ANKARA DR. ABDURRAHMAN YURTASLAN ONCOLOGY EDUCATION AND RESEARCH HOSPITAL / ANKARA / MOH-PROVINCE | NUTRITIONIST | 3 | 90,60234 | 90,63234 |
| TR MINISTRY OF HEALTH GÖLBAŞI SEHİT AHMET ÖZSOY STATE HOSPITAL / ANKARA / MOH-PROVINCE | NUTRITIONIST | 1 | 90,5939 | 90,5939 |
| TR MINISTRY OF HEALTH MALATYA TRAINING AND RESEARCH HOSPITAL / MALATYA / MOH-PROVINCE | NUTRITIONIST | 4 | 90,58827 | 93,12588 |
| TR MINISTRY OF HEALTH BOĞAZLIYAN STATE HOSPITAL / YOZGAT / MOH-PROVINCE | NUTRITIONIST | 1 | 90,58359 | 90,58359 |
| TR MINISTRY OF HEALTH İSTANBUL HAYDARPAŞA NUMNE TRAINING AND RESEARCH HOSPITAL / ISTANBUL / MOH-TESTRA | NUTRITIONIST | 1 | 90,58359 | 90,58359 |
| TR MINISTRY OF HEALTH ERZİNCAN MENGÜCEK GAZİ EAH / ERZİNCAN / MOH-PROVINCE | NUTRITIONIST | 1 | 90,57797 | 90,57797 |
| TR MINISTRY OF HEALTH BİLECİK EDUCATION AND RESEARCH HOSPITAL / BİLECİK / MOH-PROVINCES | NUTRITIONIST | 2 | 90,57515 | 90,70546 |
| TR MINISTRY OF HEALTH DARICA FARABI EDUCATION AND RESEARCH HOSPITAL / KOCAELİ / MOH-PROVINCE | NUTRITIONIST | 1 | 90,55546 | 90,55546 |
| TR MINISTRY OF HEALTH IZMIR DR. BEHÇET UZ PEDIATRIC DISEASES AND SURGERY EAH / İZMİR / SB-PROVINCE | NUTRITIONIST | 1 | 90,55265 | 90,55265 |
| TR MINISTRY OF HEALTH SANLIURFA MEHMET AKİF INAN EDUCATION AND RESEARCH HOSPITAL / SANLIURFA / MOH-TESTRA | NUTRITIONIST | 1 | 90,55078 | 90,55078 |
| TR MINISTRY OF HEALTH OSMANİYE STATE HOSPITAL / OSMANİYE / MOH-THE PROVINCE | NUTRITIONIST | 2 | 90,54515 | 90,66702 |
| TR MINISTRY OF HEALTH YOZGAT CITY HOSPITAL / YOZGAT / MOH-PROVINCE | NUTRITIONIST | 2 | 90,53204 | 90,60797 |
| İSTANBUL KÜÇÜKÇEKMECE DISTRICT HEALTH DIRECTORATE / ISTANBUL / MOH-PROVINCE | NUTRITIONIST | 1 | 90,51892 | 90,51892 |
| TR MINISTRY OF HEALTH ELBİSTAN STATE HOSPITAL / KAHRAMANMARAŞ / MOH-PROVINCE | NUTRITIONIST | 1 | 90,50485 | 90,50485 |
| TR MINISTRY OF HEALTH KARABUK TRAINING AND RESEARCH HOSPITAL / KARABUK / MOH-PROVINCE | NUTRITIONIST | 2 | 90,50485 | 90,53485 |
| TR MINISTRY OF HEALTH GAZİANTEP DR. ERSİN ARSLAN EDUCATION AND RESEARCH HOSPITAL / GAZİANTEP / MOH-PROVINCE | NUTRITIONIST | 2 | 90,50204 | 90,52922 |
| TR MINISTRY OF HEALTH KIRŞEHİR EDUCATION AND RESEARCH HOSPITAL / KIRŞEHİR / MOH-TOWN | NUTRITIONIST | 1 | 90,49922 | 90,49922 |
| TR MINISTRY OF HEALTH GEBZE FATIH STATE HOSPITAL / KOCAELİ / MOH-PROVINCE | NUTRITIONIST | 1 | 90,49641 | 90,49641 |
| TR MINISTRY OF HEALTH GAZİANTEP ABDULKADİR YÜKSEL STATE HOSPITAL / GAZİANTEP / MOH-PROVINCE | NUTRITIONIST | 2 | 90,48329 | 90,54048 |
| TR MINISTRY OF HEALTH GÖLCÜK NECATİ CELIK STATE HOSPITAL / KOCAELİ / MOH-PROVINCE | NUTRITIONIST | 1 | 90,47766 | 90,47766 |
| TR MINISTRY OF HEALTH İZMİR TEPECİK EDUCATION AND RESEARCH HOSPITAL / İZMİR / MOH-PROVINCIAL | NUTRITIONIST | 4 | 90,47485 | 90,60234 |
| DUZCE CENTER COMMUNITY HEALTH CENTER / DUZCE / SB-PROVINCES | NUTRITIONIST | 1 | 90,45892 | 90,45892 |
| TR MINISTRY OF HEALTH KIZILTEPE STATE HOSPITAL / MARDIN / MOH-PROVINCE | NUTRITIONIST | 1 | 90,43736 | 90,43736 |
| TR MINISTRY OF HEALTH KOCAELİ STATE HOSPITAL / KOCAELİ / MOH-PROVINCES | NUTRITIONIST | 1 | 90,43641 | 90,43641 |
| TR MINISTRY OF HEALTH GAZIANTEP SEHITKAMIL STATE HOSPITAL / GAZIANTEP / MOH-PROVINCE | NUTRITIONIST | 1 | 90,42892 | 90,42892 |
| TR MINISTRY OF HEALTH ZONGULDAK ATATÜRK STATE HOSPITAL / ZONGULDAK / MOH-PROVINCE | NUTRITIONIST | 1 | 90,41485 | 90,41485 |
| TR MINISTRY OF HEALTH YALOVA STATE HOSPITAL / YALOVA / MOH-PROVINCE | NUTRITIONIST | 1 | 90,41299 | 90,41299 |
| TR MINISTRY OF HEALTH DERINCE EDUCATION AND RESEARCH HOSPITAL / KOCAELİ / MOH-PROVINCIAL | NUTRITIONIST | 1 | 90,41204 | 90,41204 |
| TR MINISTRY OF HEALTH KILIS STATE HOSPITAL / KİLİS / MOH-PROVINCES | NUTRITIONIST | 1 | 90,40455 | 90,40455 |
| TR MINISTRY OF HEALTH KARTAL KOŞUYOLU HIGH SPECIALIZATION EDUCATION AND RESEARCH HOSPITAL / İSTANBUL / MOH-TOWN | NUTRITIONIST | 1 | 90,40173 | 90,40173 |
| TR MINISTRY OF HEALTH MARDIN TRAINING AND RESEARCH HOSPITAL / MARDIN / MOH-PROVINCES | NUTRITIONIST | 2 | 90,40173 | 90,4158 |
| TR MINISTRY OF HEALTH TATVAN STATE HOSPITAL / BITLIS / MOH-PROVINCES | NUTRITIONIST | 2 | 90,37736 | 90,75983 |
| TR MINISTRY OF HEALTH VAN EDUCATION AND RESEARCH HOSPITAL / VAN / SB-PROVINCE | NUTRITIONIST | 3 | 90,37736 | 90,86858 |
| KOCAELİ GEBZE DISTRICT HEALTH DIRECTORATE / KOCAELİ / MOH-PROVINCIAL | NUTRITIONIST | 1 | 90,37455 | 90,37455 |
| TR MINISTRY OF HEALTH BINGOL STATE HOSPITAL / BINGOL / MOH-PROVINCIAL | NUTRITIONIST | 1 | 90,37455 | 90,37455 |
| VAN ERCİŞ DISTRICT HEALTH DIRECTORATE / VAN / SB-PROVINCE | NUTRITIONIST | 1 | 90,36892 | 90,36892 |
| TR MINISTRY OF HEALTH İSTANBUL ZEYNEP KAMİL WOMEN AND CHILDREN'S DISEASES EAH / İSTANBUL / MOH-PROVINCE | NUTRITIONIST | 1 | 90,36424 | 90,36424 |
| TR MINISTRY OF HEALTH SILOPİ STATE HOSPITAL / SIRNAK / MOH-PROVINCE | NUTRITIONIST | 1 | 90,35299 | 90,35299 |
| ISTANBUL ESENYURT DISTRICT HEALTH DIRECTORATE / ISTANBUL / MOH-PROVINCE | NUTRITIONIST | 1 | 90,3258 | 90,3258 |
| TR MINISTRY OF HEALTH ESENLER Gynecology and Pediatrics HOSPITAL / ISTANBUL / MOH-PROVINCE | NUTRITIONIST | 1 | 90,30143 | 90,30143 |
| ISTANBUL BAĞCILAR DISTRICT HEALTH DIRECTORATE / ISTANBUL / MOH-PROVINCE | NUTRITIONIST | 1 | 90,2958 | 90,2958 |
| TR MINISTRY OF HEALTH ISTANBUL PHYSICAL THERAPY AND REHABILITATION EDUCATION AND RESEARCH HOSPITAL / ISTANBUL / MOH-TOWN | NUTRITIONIST | 1 | 90,28831 | 90,28831 |
| TR MINISTRY OF HEALTH HARAKANI STATE HOSPITAL / KARS / MOH-PROVINCES | NUTRITIONIST | 2 | 90,28268 | 90,34455 |
| TR MINISTRY OF HEALTH MARMARA UNIVERSITY PENDIK EDUCATION AND RESEARCH HOSPITAL / ISTANBUL / MOH-PROVINCE | NUTRITIONIST | 4 | 90,24987 | 90,40455 |
| TR MINISTRY OF HEALTH AGRI EDUCATION AND RESEARCH HOSPITAL / AGRI / MOH-PROVINCIAL | NUTRITIONIST | 1 | 90,2358 | 90,2358 |
| TR MINISTRY OF HEALTH ISTANBUL DR. SIAMI ERSEK thoracic and cardiovascular surgery EAH / ISTANBUL / MOH-PROVINCIAL | NUTRITIONIST | 3 | 90,2255 | 90,24987 |
| TR MINISTRY OF HEALTH SANCAKTEPE SEHİT PROF. DR. İLHAN VARANK EDUCATION AND RESEARCH HOSPITAL / ISTANBUL / MOH-PROVINCE | NUTRITIONIST | 1 | 90,2255 | 90,2255 |
| TR MINISTRY OF HEALTH UMRANİYE TRAINING AND RESEARCH HOSPITAL / ISTANBUL / MOH-PROVINCIAL | NUTRITIONIST | 5 | 90,21987 | 90,36892 |
| TR MINISTRY OF HEALTH BEYKOZ STATE HOSPITAL / ISTANBUL / MOH-PROVINCE | NUTRITIONIST | 1 | 90,20394 | 90,20394 |
| TR MINISTRY OF HEALTH ISTANBUL TRAINING AND RESEARCH HOSPITAL / ISTANBUL / MOH-PROVINCIAL | NUTRITIONIST | 3 | 90,17394 | 90,32299 |
| TR MINISTRY OF HEALTH İSTANBUL MEHMET AKIF ERSOY Chest Cardiovascular Surgery | NUTRITIONIST | 1 | 90,12238 | 90,12238 |
| TR MINISTRY OF HEALTH ISTANBUL PROF. DR. CEMİL TAŞCIOĞLU CITY HOSPITAL / İSTANBUL / MOH-THE PROVINCE | NUTRITIONIST | 3 | 90,12238 | 91,50227 |
| TR MINISTRY OF HEALTH ISTANBUL HASEKİ EDUCATION AND RESEARCH HOSPITAL / ISTANBUL / MOH-PROVINCE | NUTRITIONIST | 4 | 90,10363 | 90,62671 |
| TR MINISTRY OF HEALTH ISTANBUL KANUNI SULTAN SULEYMAN EDUCATION AND RESEARCH HOSPITAL / ISTANBUL / MOH-TOWN | NUTRITIONIST | 1 | 90,10363 | 90,10363 |
| TR MINISTRY OF HEALTH BAŞAKŞEHİR PINE AND SAKURA CITY HOSPITAL / ISTANBUL / MOH-PROVINCE | NUTRITIONIST | 10 | 90,08489 | 91,25854 |
| TR MINISTRY OF HEALTH EYÜPSULTAN STATE HOSPITAL / ISTANBUL / MOH-PROVINCE | NUTRITIONIST | 1 | 90,04645 | 90,04645 |
| TR MINISTRY OF HEALTH BAHÇELİEVLER STATE HOSPITAL / ISTANBUL / MOH-PROVINCE | NUTRITIONIST | 1 | 90,03614 | 90,03614 |
| TR MINISTRY OF HEALTH ISTANBUL DR. SADİ KONUK EDUCATION AND RESEARCH HOSPITAL / İSTANBUL / MOH-PROVINCES | NUTRITIONIST | 2 | 90,03051 | 90,03051 |
| TR MINISTRY OF HEALTH ISTANBUL BAĞCILAR EDUCATION AND RESEARCH HOSPITAL / ISTANBUL / MOH-PROVINCE | NUTRITIONIST | 1 | 90,01177 | 90,01177 |
2023 Current Dietitian Appointment Scores